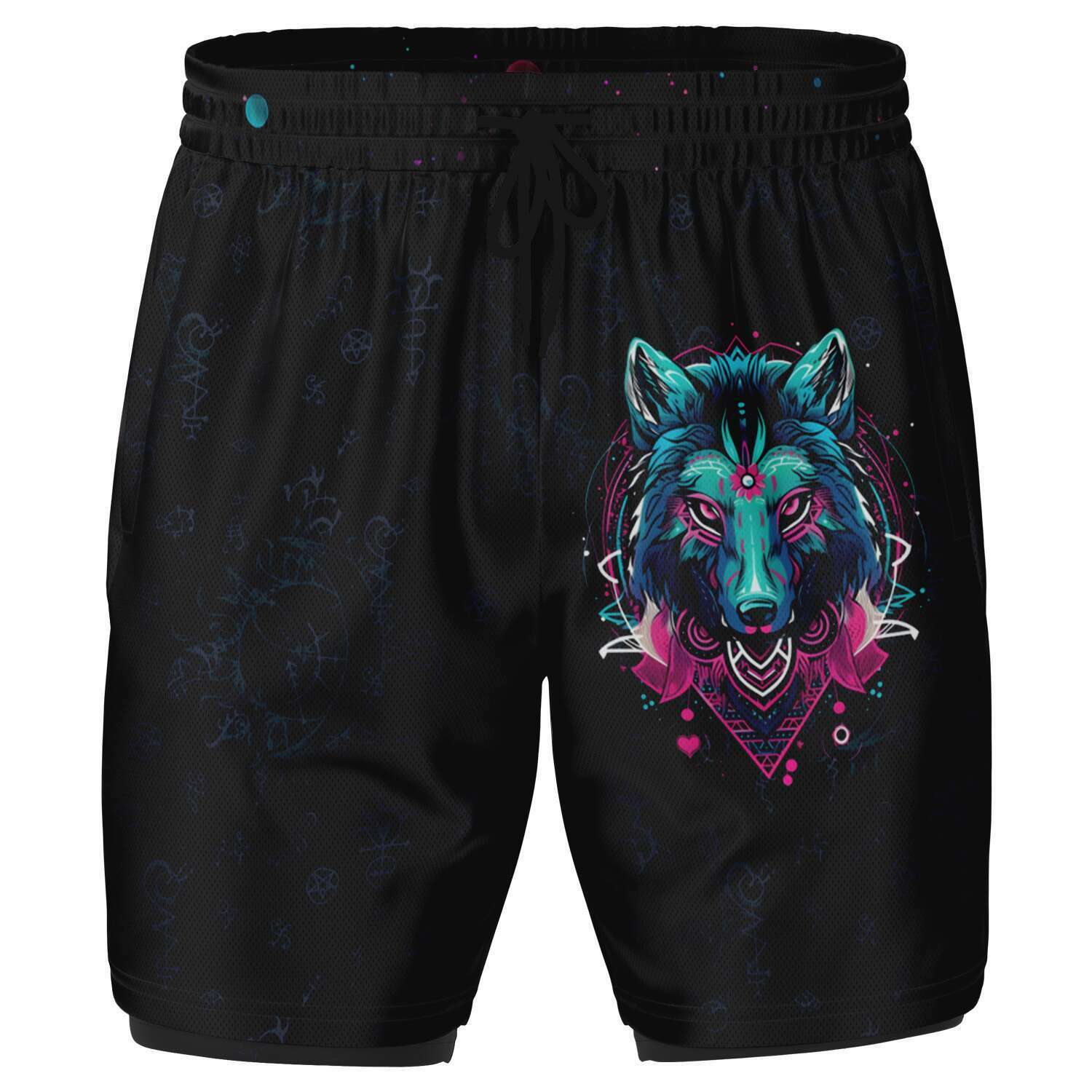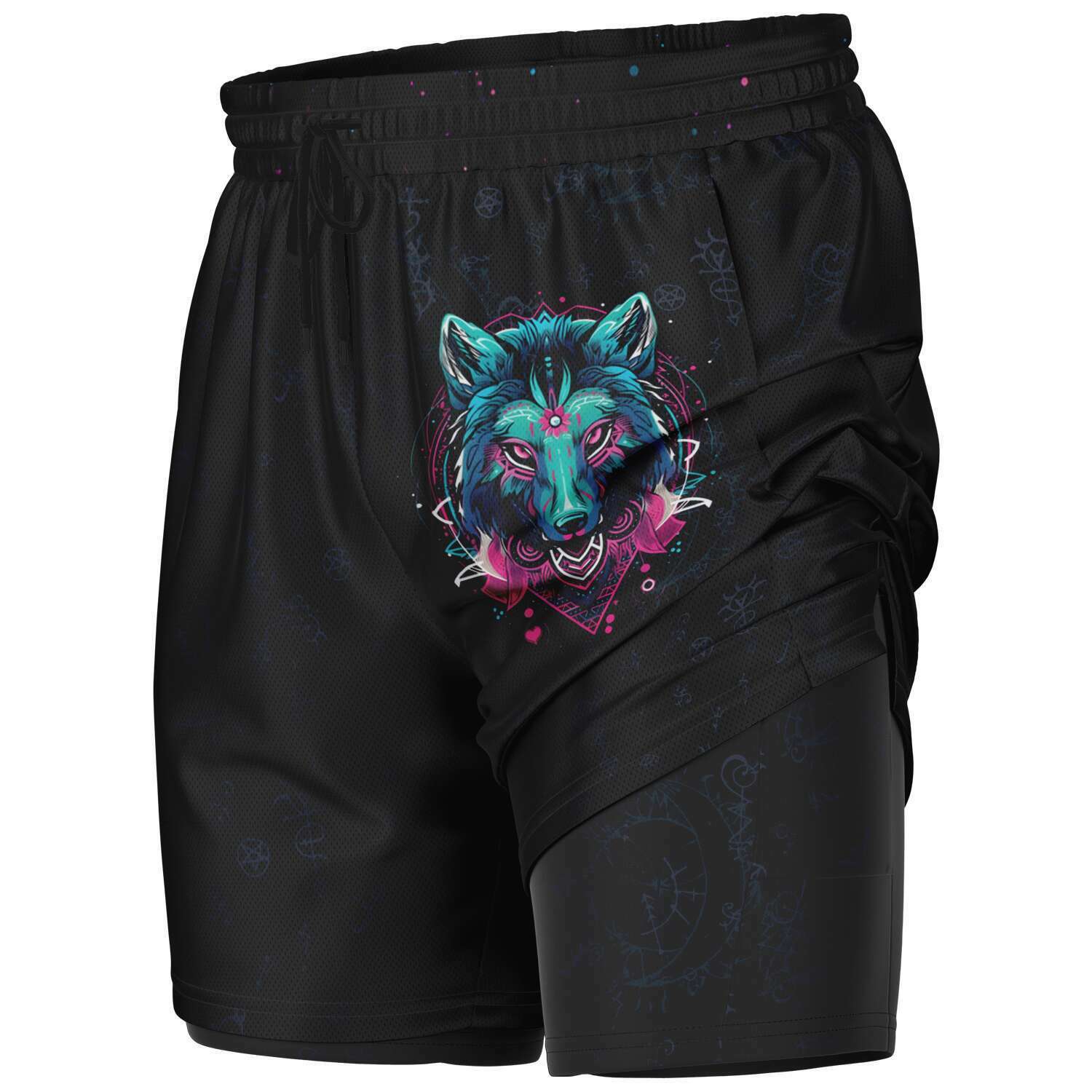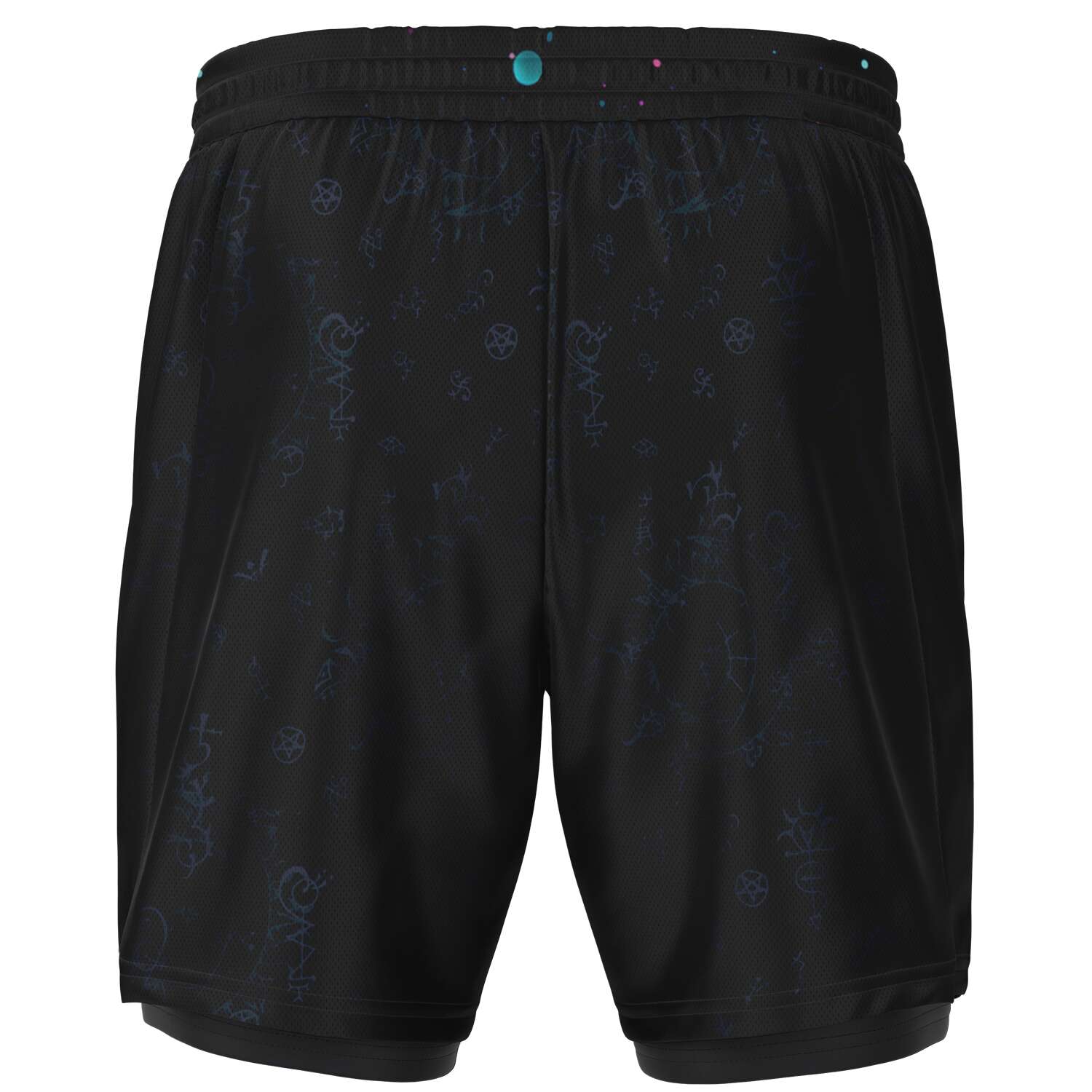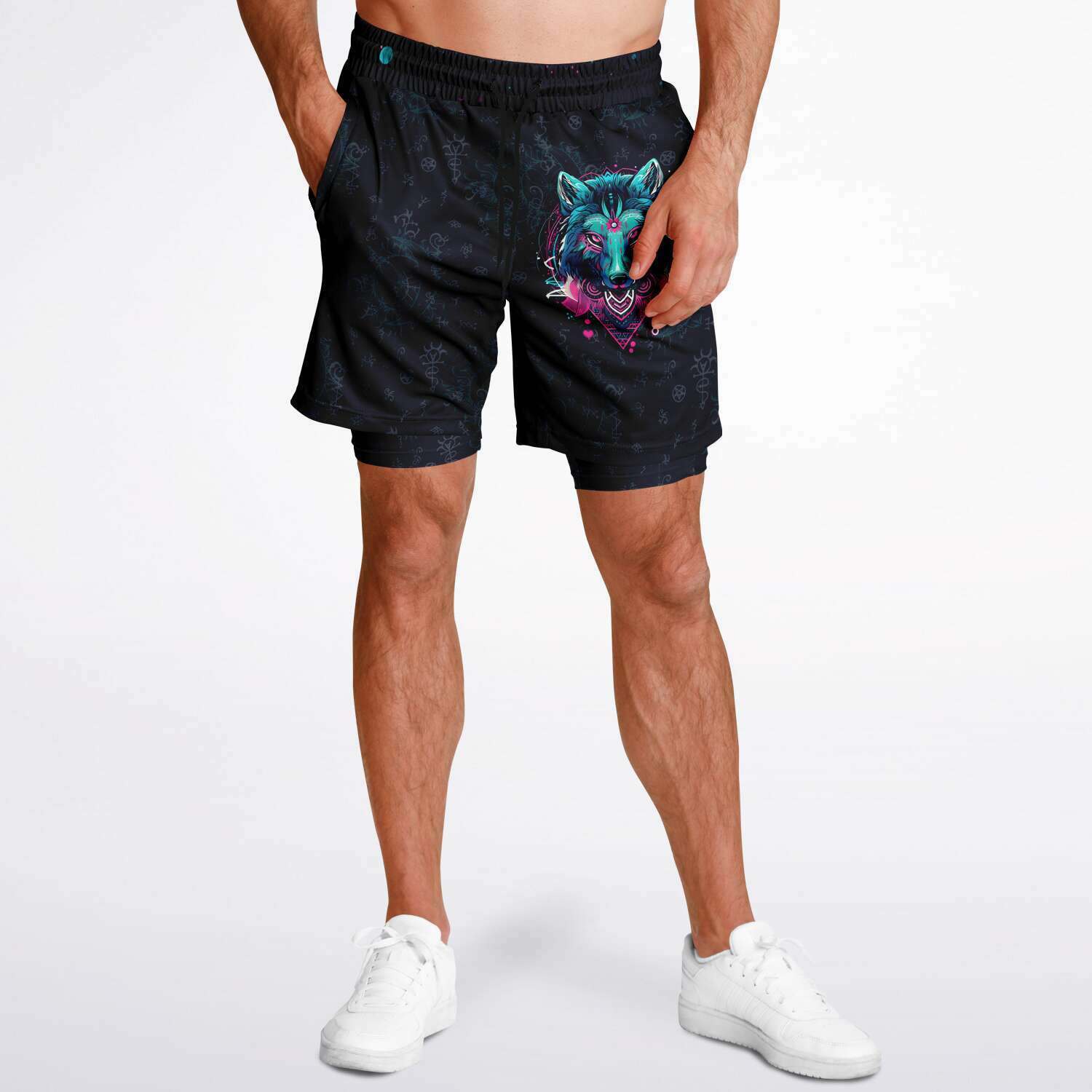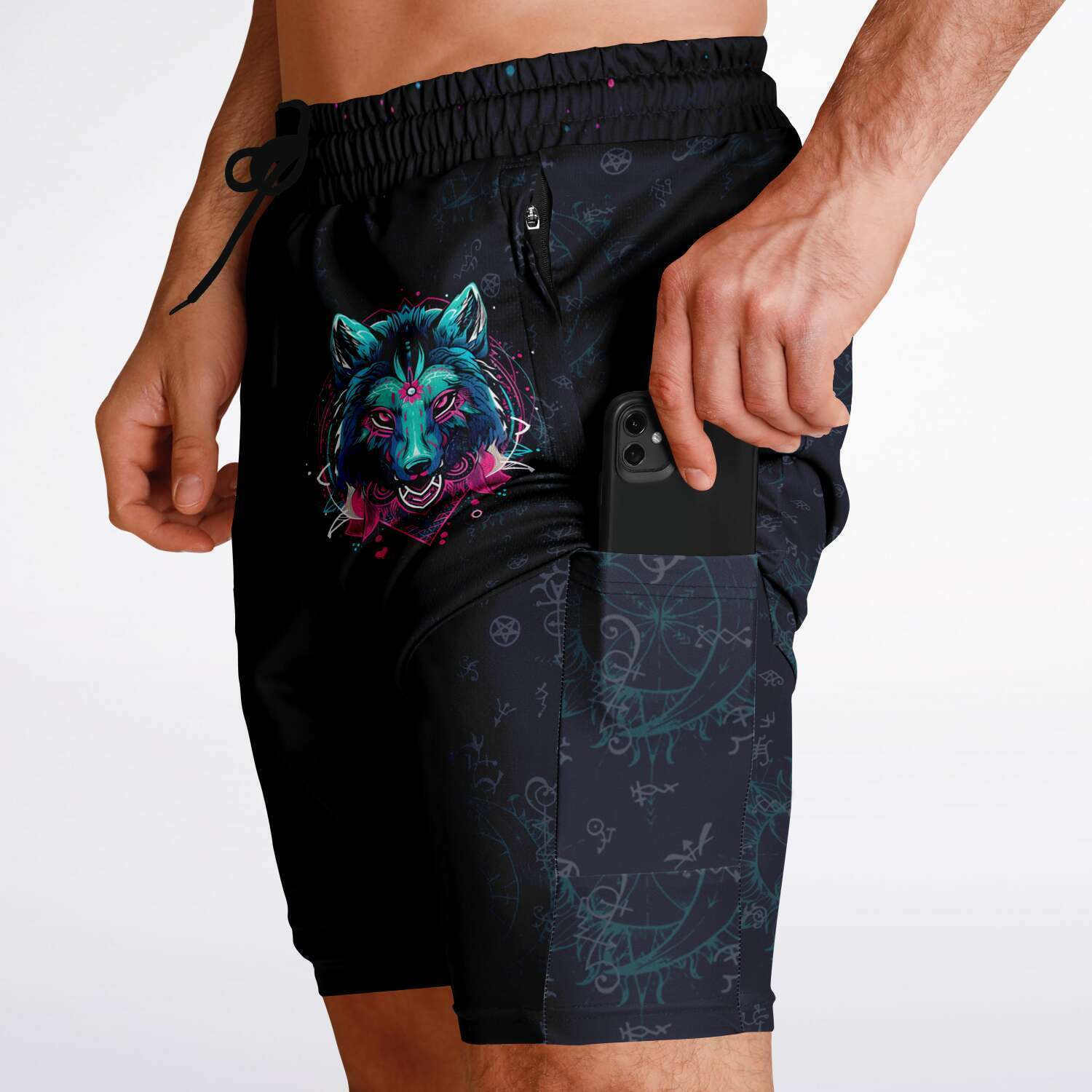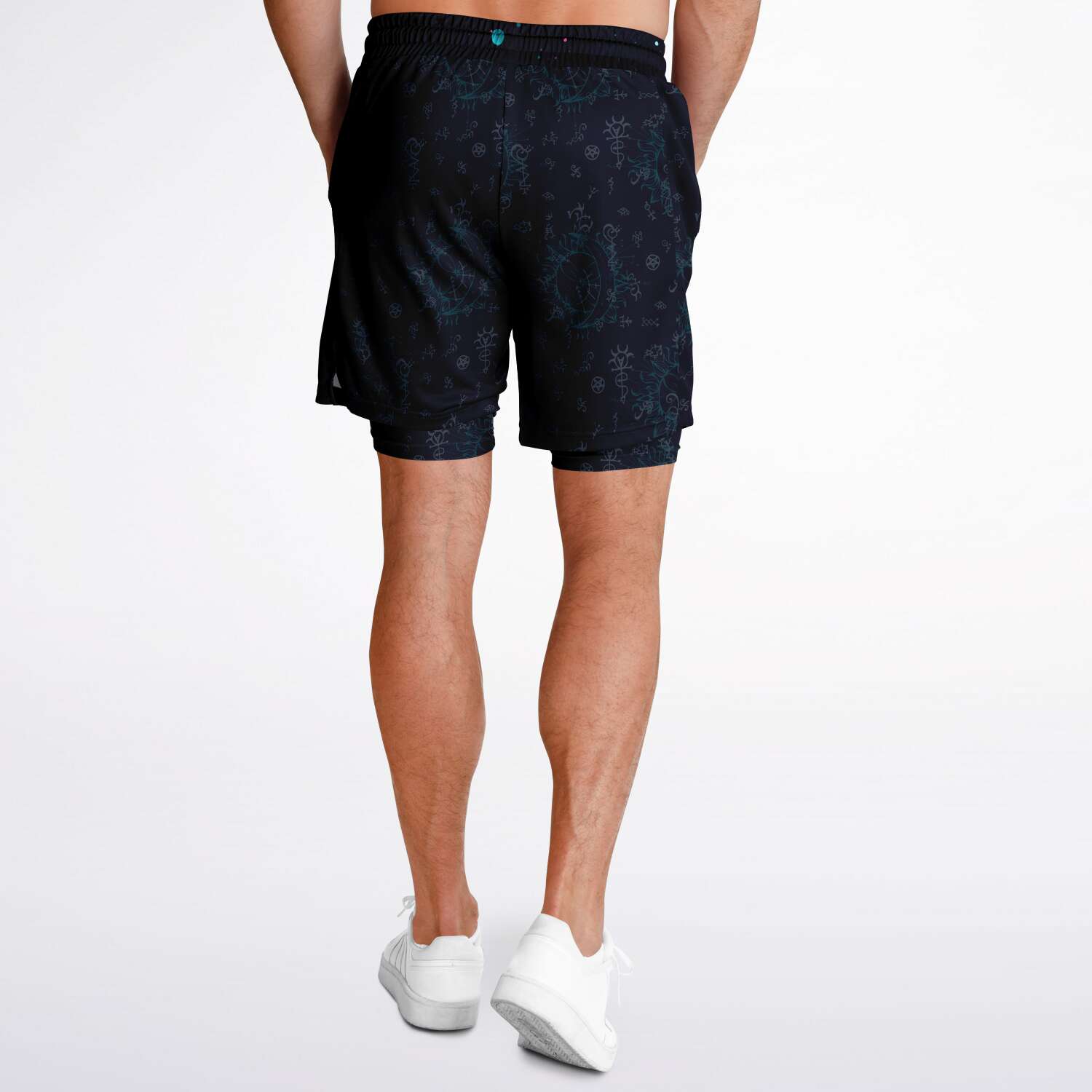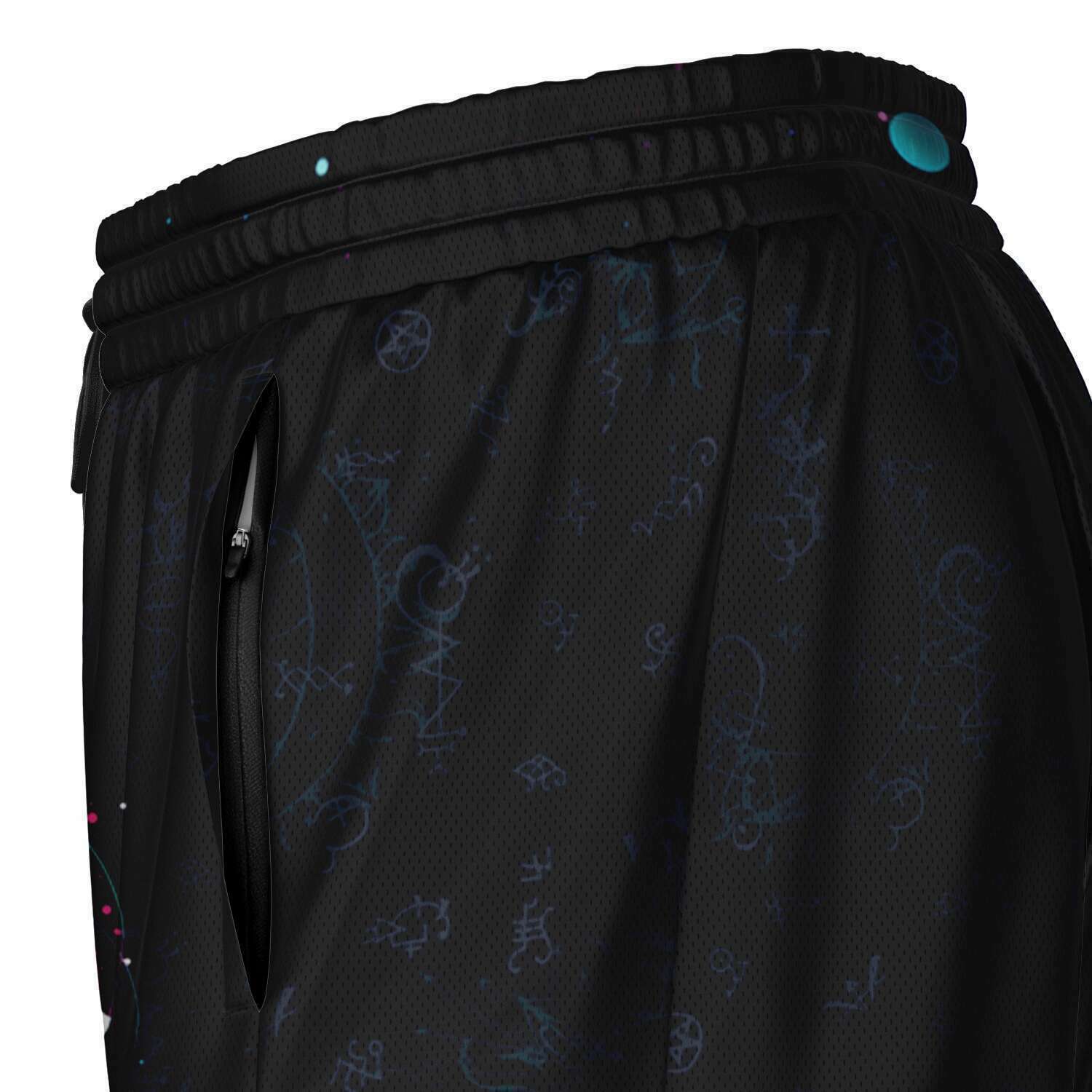 Aurora Howl Men's 2-in-1 Shorts
---
Step into the vibrant energy of the wilderness with our Aurora Howl Men's 2-in-1 Shorts, a standout piece of our Rave Menagerie collection. These shorts exhibit a stunning teal and pink wolf design, a testament to the serene strength and captivating allure of the wild.
The design, set against an intriguing backdrop of teal and pink planets and stars, encapsulates the limitless energy and pulsating rhythm of EDM. This creates a visual experience that's as dynamic and unforgettable as the music itself.
Designed with comfort and functionality in mind, the Aurora Howl Men's 2-in-1 Shorts offer the flexibility of both shorts and compression wear. Ideal for making a bold statement at any festival, workout, or casual day out.
Embrace the rhythm of the wild, and let your style express your unique spirit with the Aurora Howl Men's 2-in-1 Shorts.
Tackle your goals head on with these 2-in-1 shorts that are designed for you to be your best self. With breathable mesh fabric over-shorts for maximum comfort, and a base layer under-short. There's also zip side pockets which makes carrying everything easier than ever before!
• Outer short: 100% polyester mesh
• Inner short: 82% polyester, 18% spandex
• 2-in-1 design
• Side zip pockets to outer short
• Round drawstring closure in black or white
• High definition printing colours
• Design will never peel, flake or crack

Because it's handmade for you, this requires 3-6 business days before they are shipped. Orders placed before midnight will be included in the following day's batch for manufacturing.
| Inch | XS | S | M | L | XL | 2XL | 3XL | 4XL |
| --- | --- | --- | --- | --- | --- | --- | --- | --- |
| 1/2 Waist | 13¼ | 14¼ | 15¼ | 16¼ | 17¼ | 18¼ | 19¼ | 20¼ |
| 1/2 Hips | 20 | 21 | 22 | 23 | 24 | 25 | 26 | 27 |
| Inseam | 6⅝ | 6⅝ | 6⅝ | 6⅝ | 6⅝ | 6⅝ | 6⅝ | 6⅝ |
| Total Length | 16 | 16½ | 17 | 17½ | 18 | 18½ | 19 | 19½ |
| Centimeter | XS | S | M | L | XL | 2XL | 3XL | 4XL |
| --- | --- | --- | --- | --- | --- | --- | --- | --- |
| 1/2 Waist | 33.6 | 36.2 | 38.7 | 41.2 | 43.8 | 46.3 | 48.9 | 51.4 |
| 1/2 Hips | 50.8 | 53.3 | 55.8 | 58.4 | 60.9 | 63.5 | 66 | 68.6 |
| Inseam | 16.8 | 16.8 | 16.8 | 16.8 | 16.8 | 16.8 | 16.8 | 16.8 |
| Total Length | 40.6 | 41.9 | 43.1 | 44.4 | 45.7 | 47 | 48.2 | 49.5 |