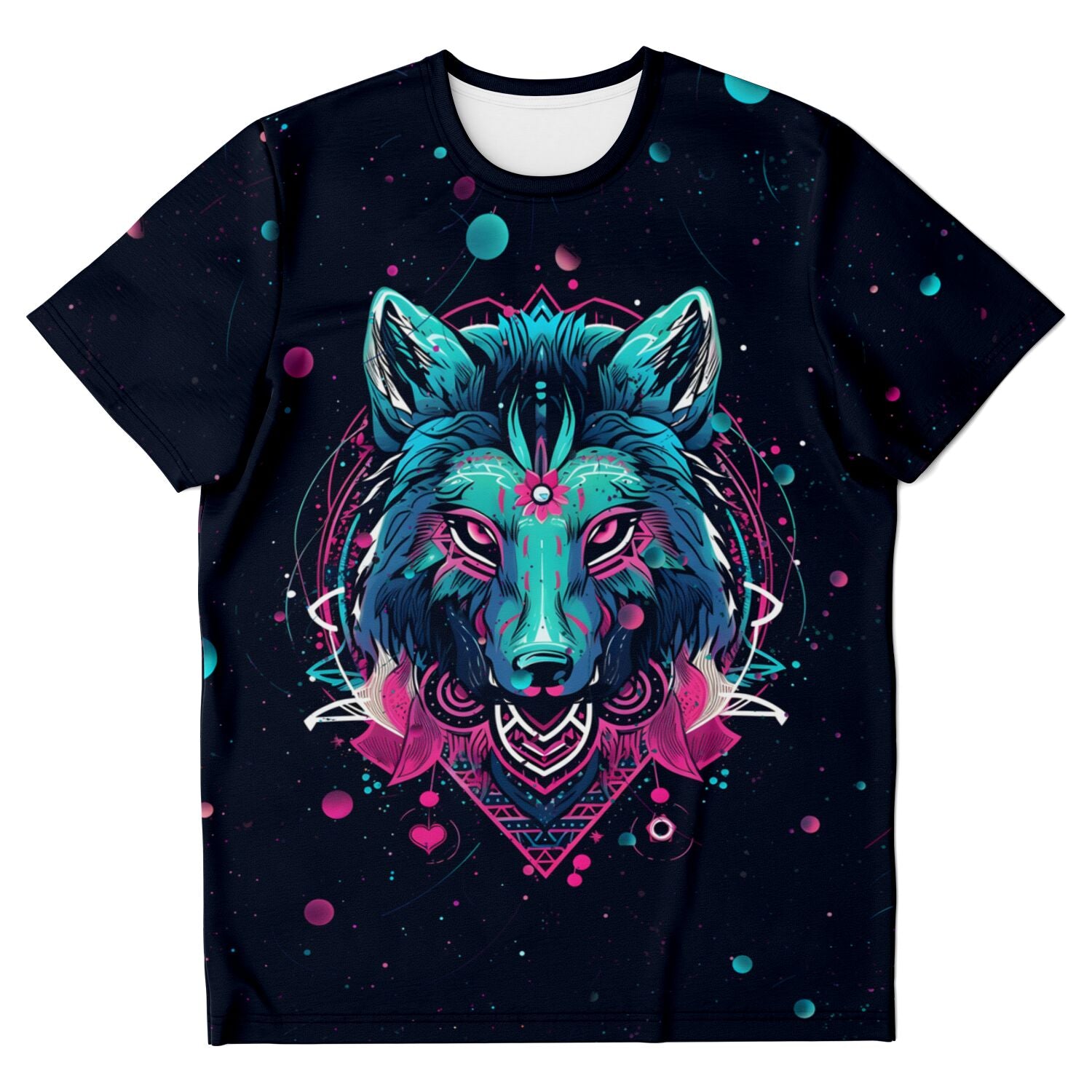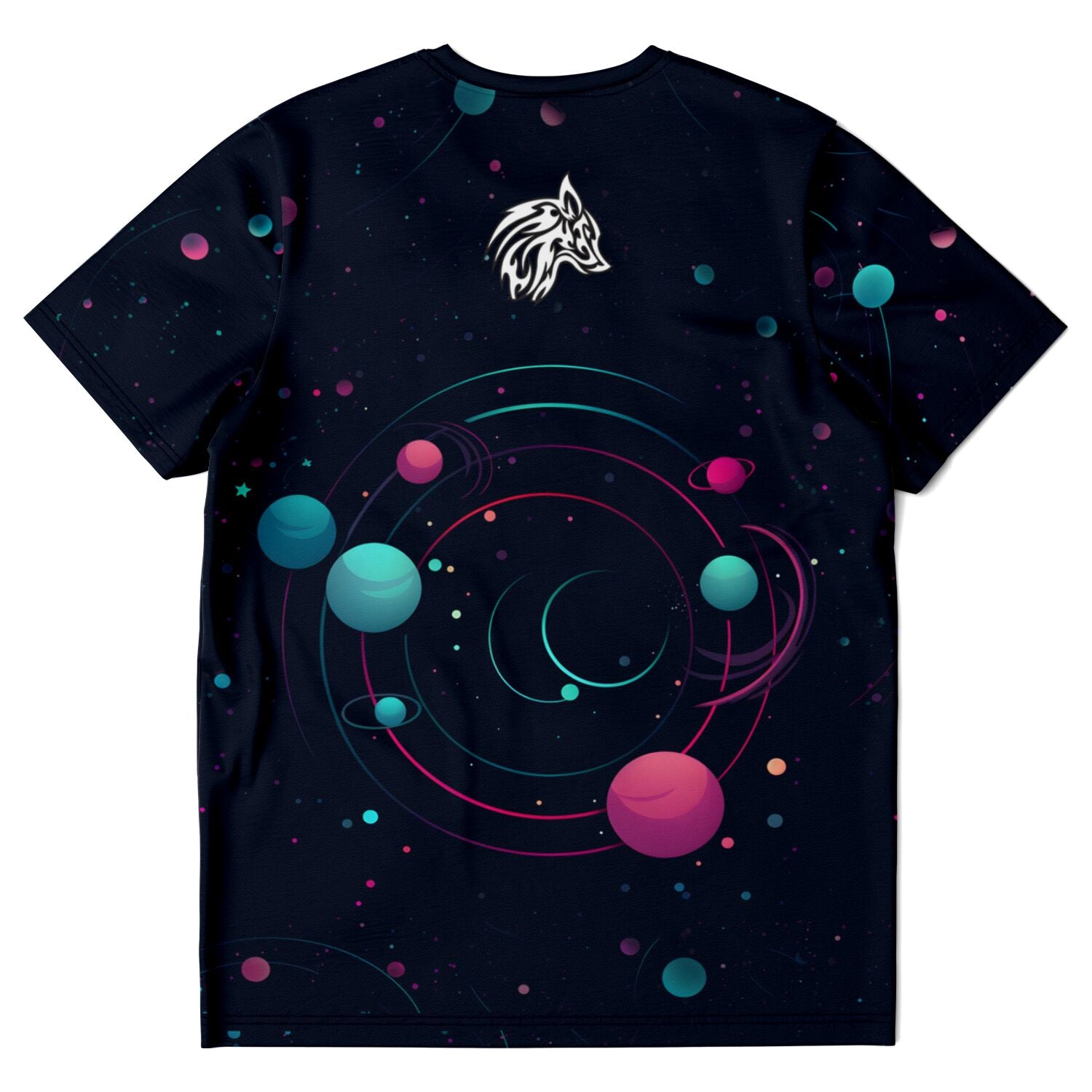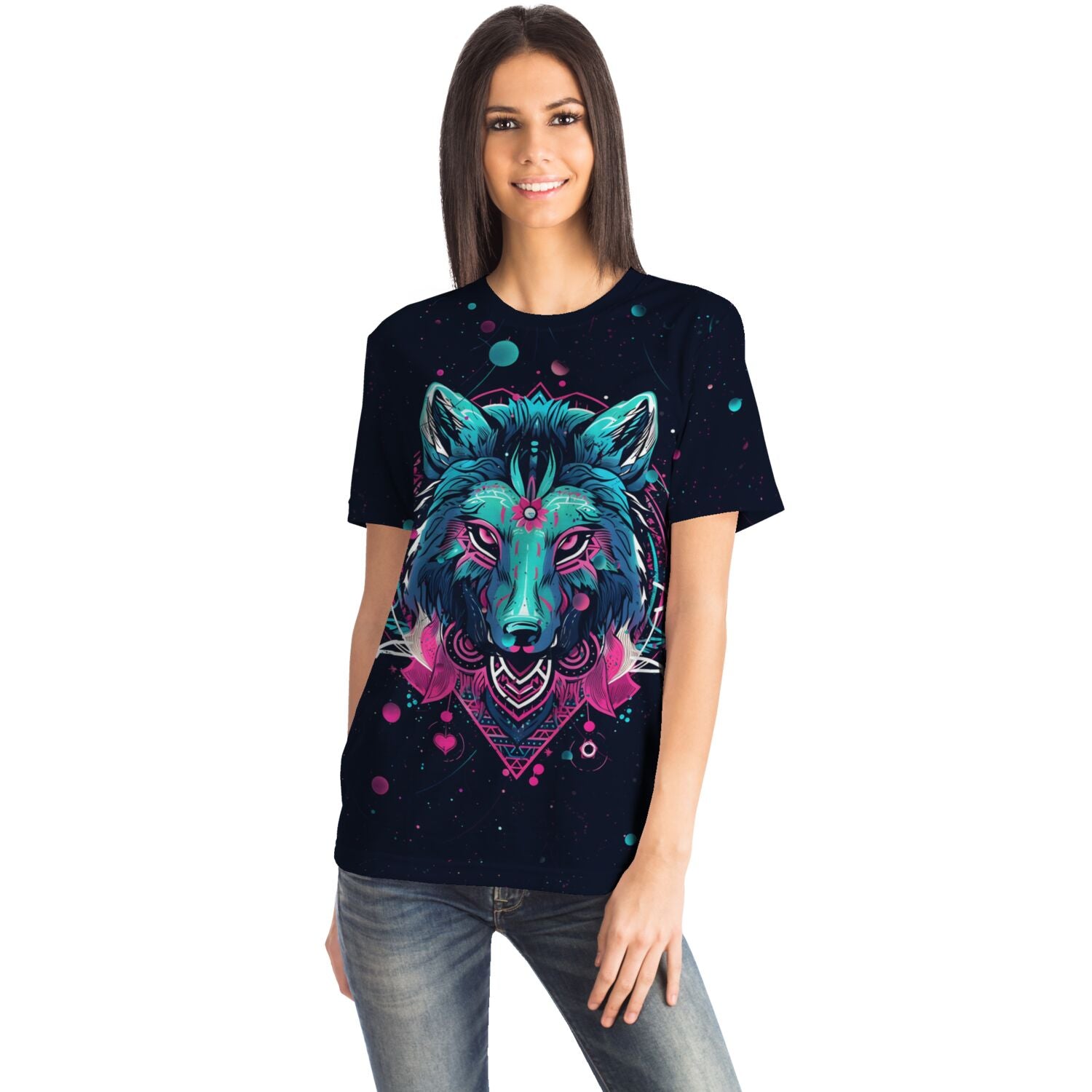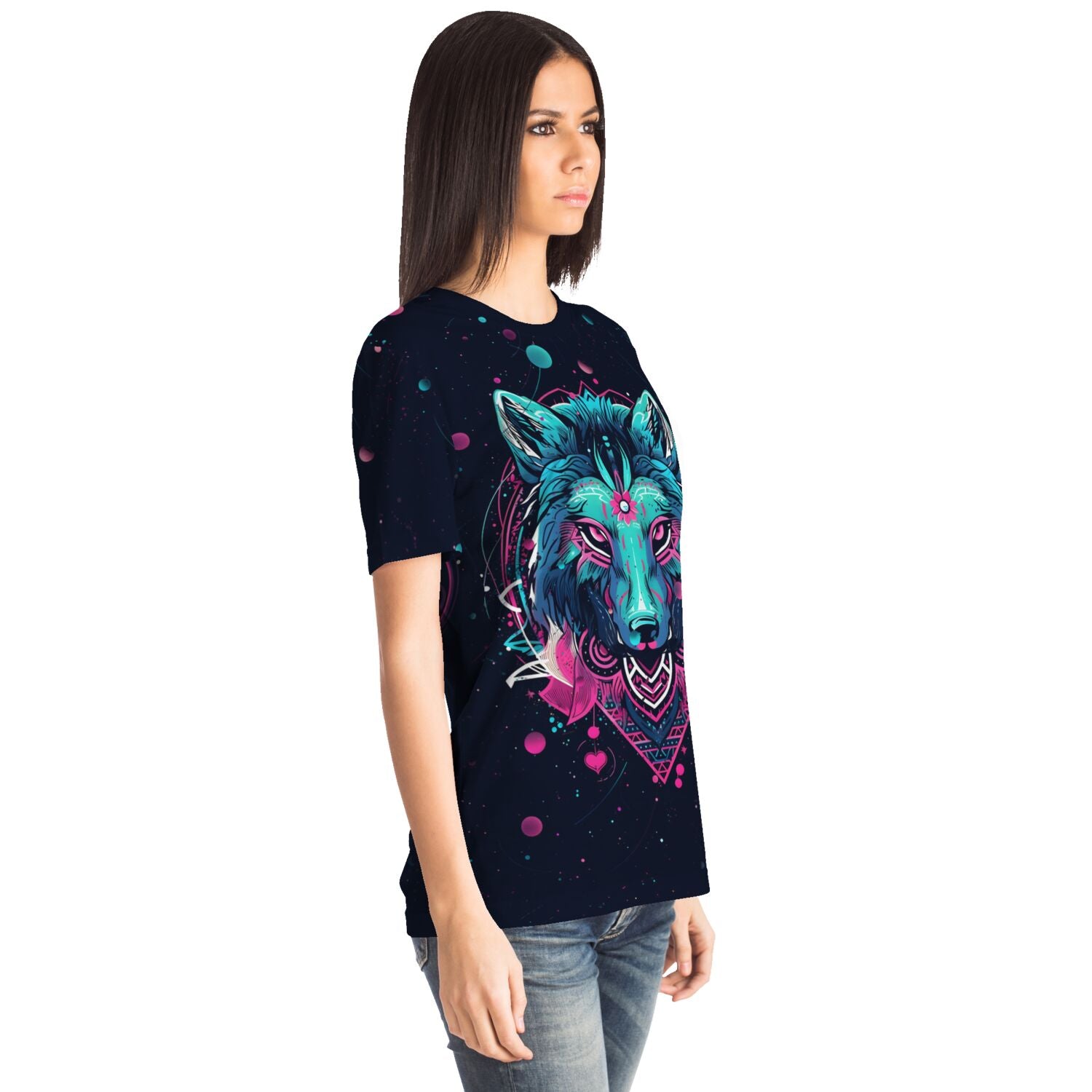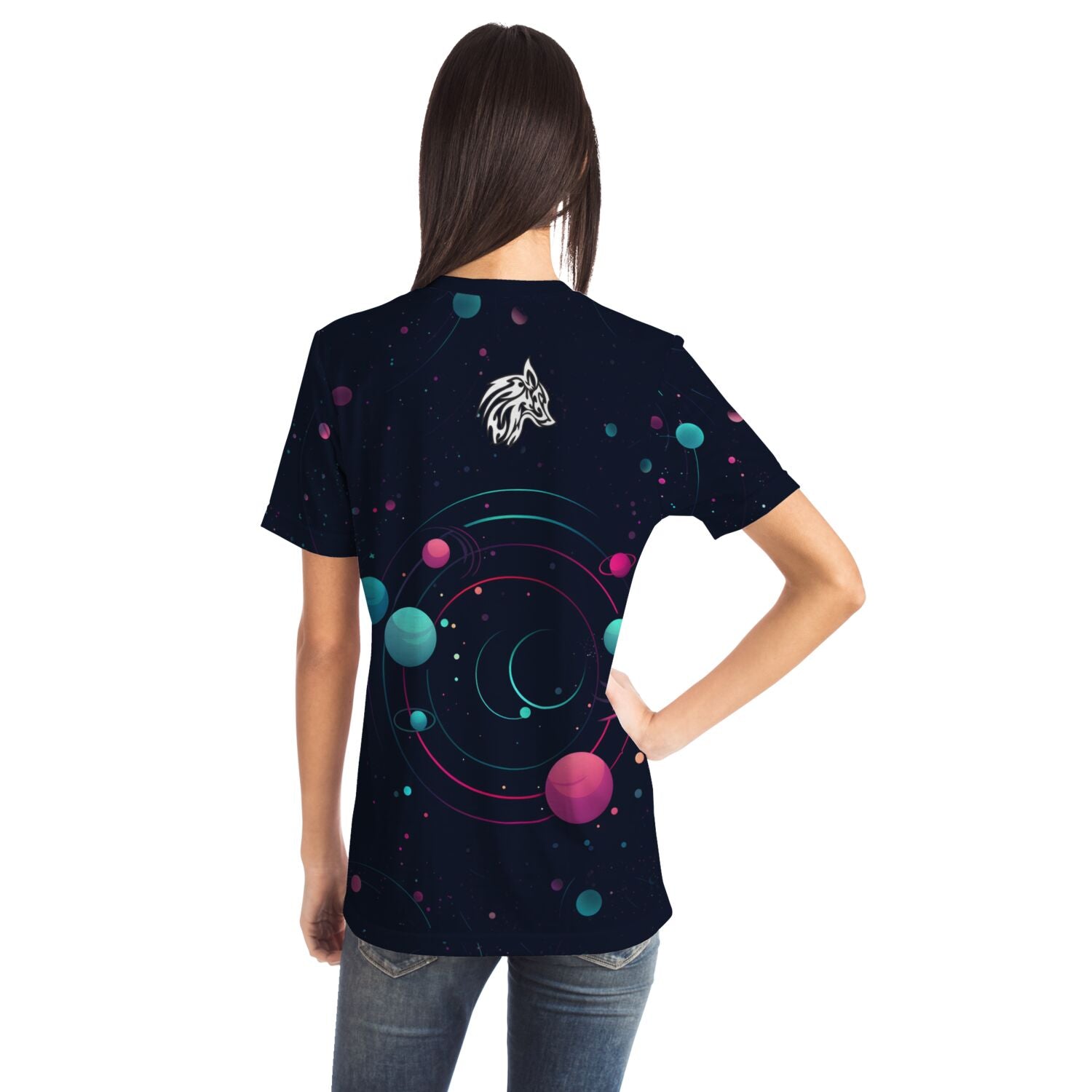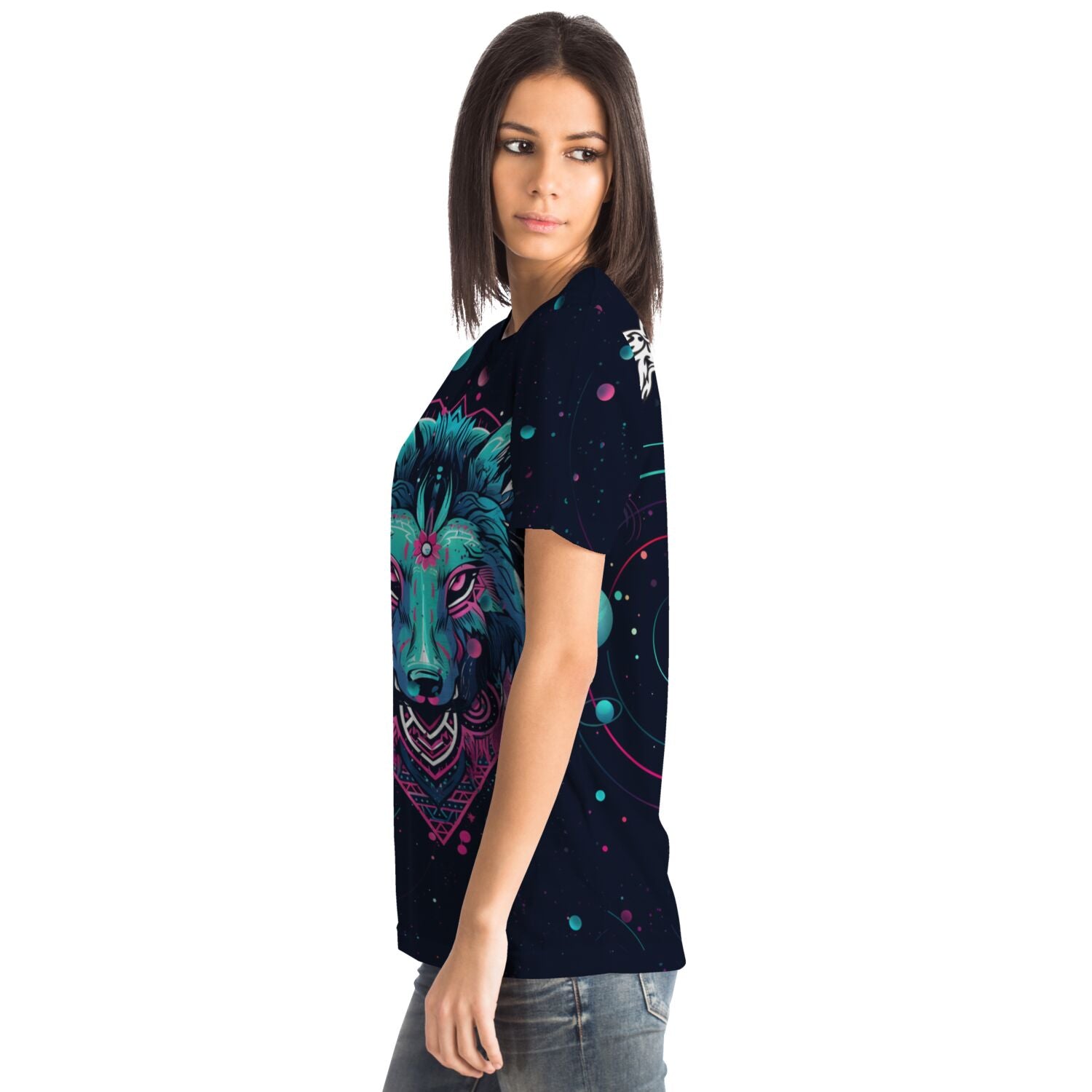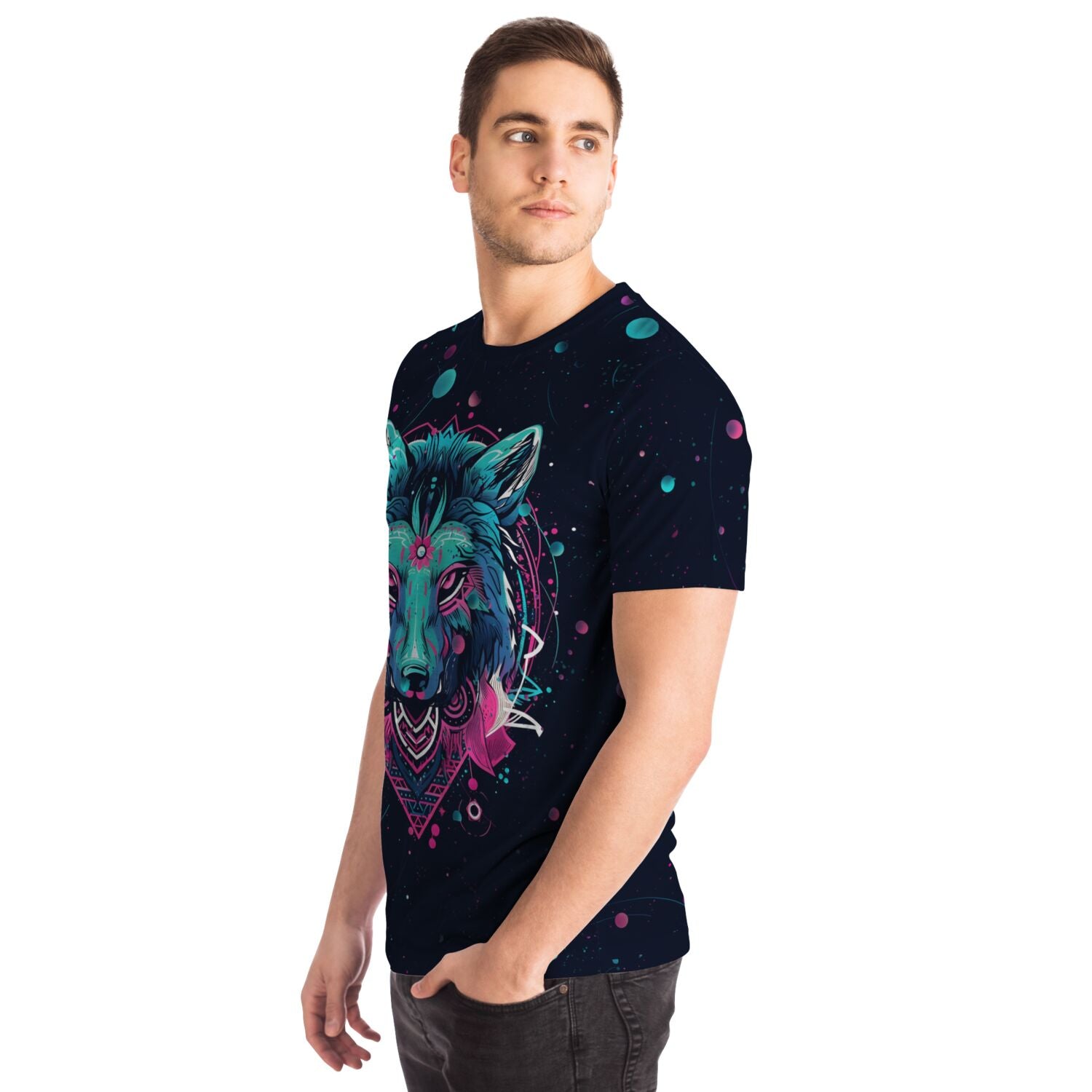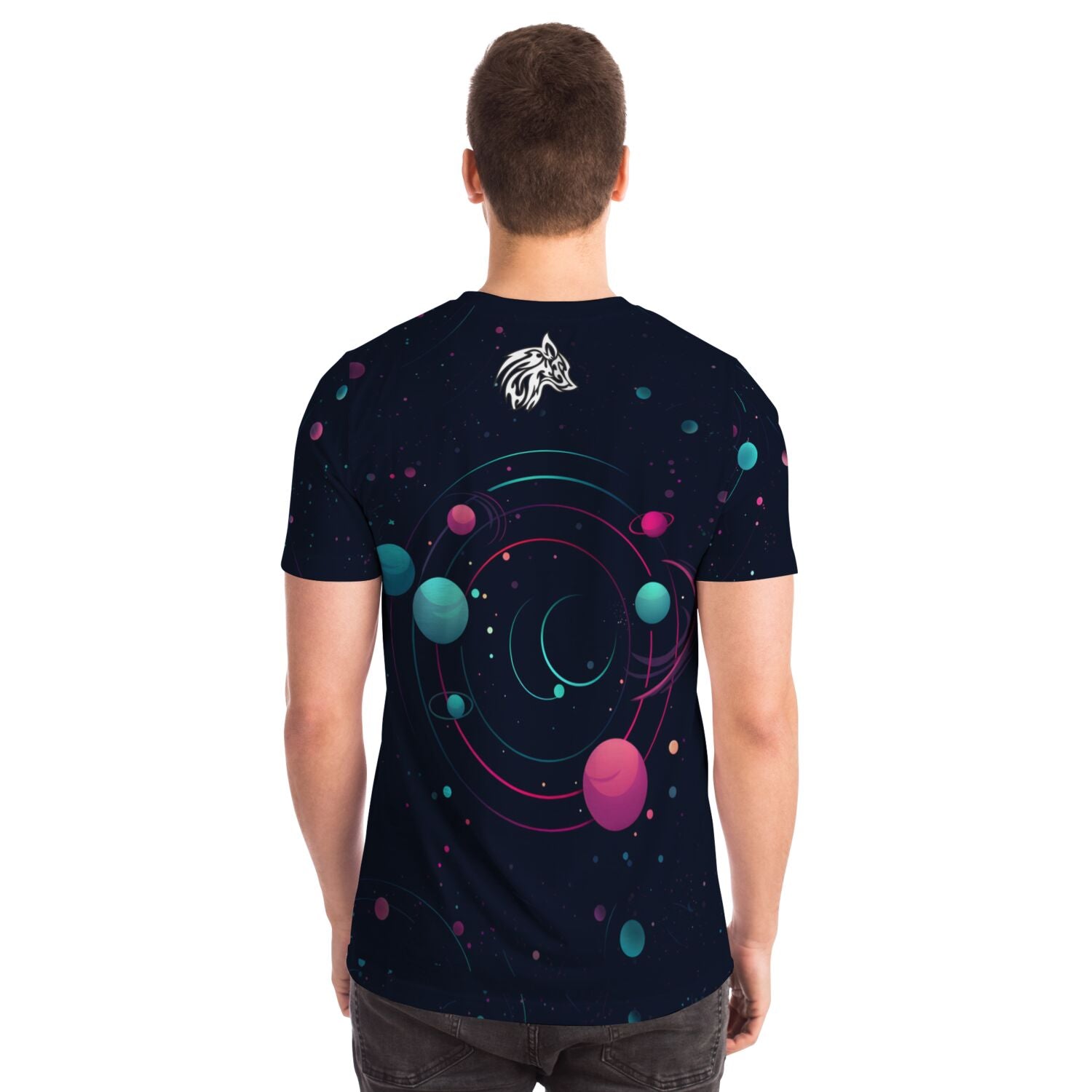 Aurora Howl Unisex T-shirt
---
Immerse yourself in the vibrant colors and wild spirit of the night sky with our Aurora Howl T-Shirt, a key part of our Rave Menagerie collection. This t-shirt features a mesmerizing teal and pink wolf design, symbolizing the serene strength and captivating beauty of the wilderness.
Against a backdrop of teal and pink planets and stars, this design captures the limitless energy and pulsating rhythm of EDM, creating a visual journey that's as unforgettable as the music. The Aurora Howl T-Shirt is perfect for making a statement at any festival, party, or casual day out.
Designed to provide a comfortable fit for all, the Aurora Howl T-Shirt allows you to express your unique style with ease. Embrace the rhythm of the wild and let your spirit soar with the Aurora Howl T-Shirt today.
This unisex essential tee fits like a beloved favorite.
Featuring a crew neck, short sleeves, and a premium 100% polyester fabric with a cotton handfeel, and high definition printing that won't fade after washing.
100% polyester
Crew neck
Premium polyester knit 190gsm jersey
High definition printing
Regular fit
| Inches | XS | S | M | L | XL | 2XL | 3XL | 4XL |
| --- | --- | --- | --- | --- | --- | --- | --- | --- |
| 1/2 Chest 1" below armhole | 18½ | 19½ | 20½ | 21½ | 22½ | 23½ | 24½ | 25½ |
| Body length: from h.p.s. | 27½ | 28½ | 29½ | 30½ | 31½ | 32½ | 33½ | 34½ |
| Centimeters | XS | S | M | L | XL | 2XL | 3XL | 4XL |
| --- | --- | --- | --- | --- | --- | --- | --- | --- |
| 1/2 Chest 2.5cm below armhole | 47 | 49.5 | 52 | 54.5 | 57 | 59.5 | 62 | 64.5 |
| Body length: from h.p.s. | 70 | 72.5 | 75 | 77.5 | 80 | 82.5 | 85 | 87.5 |