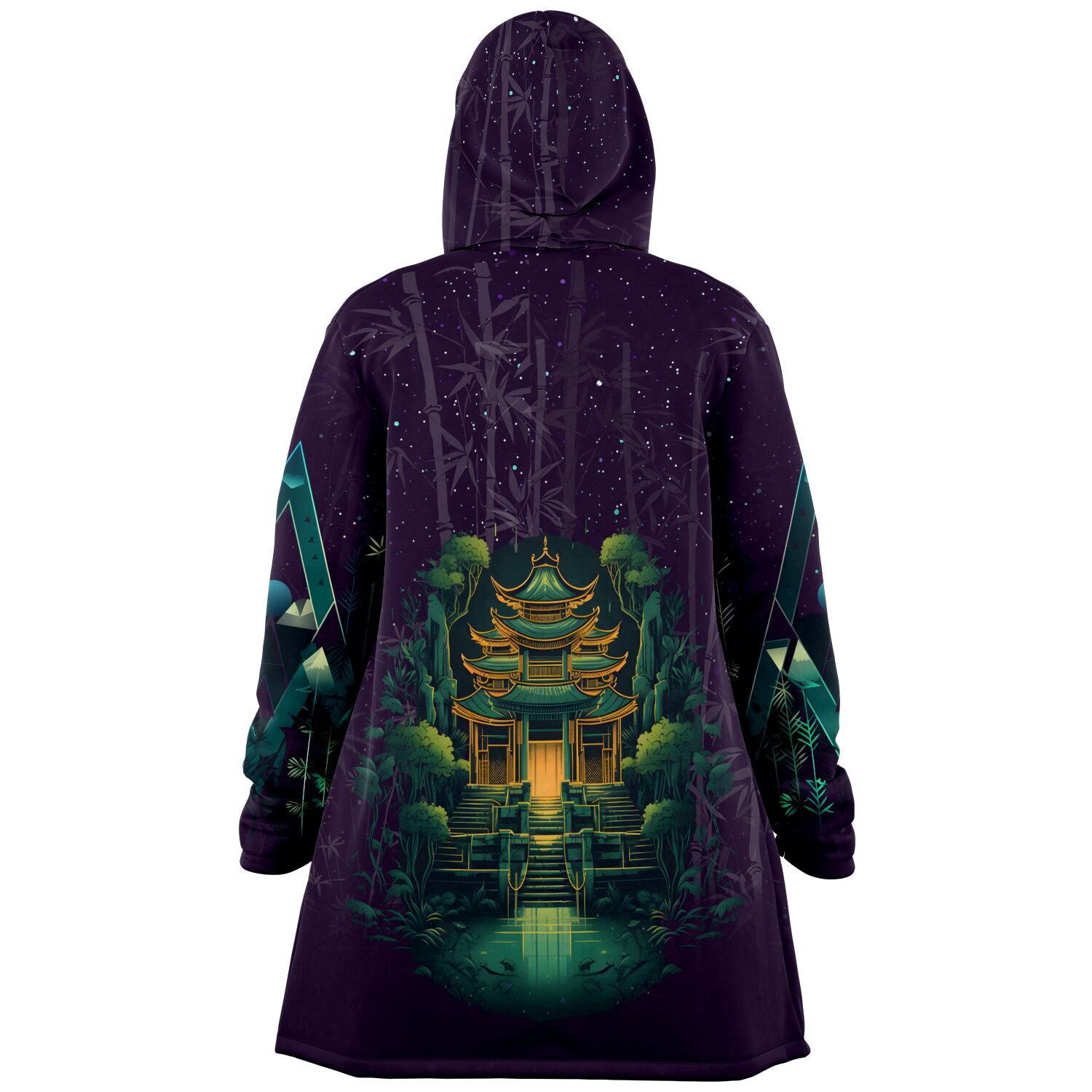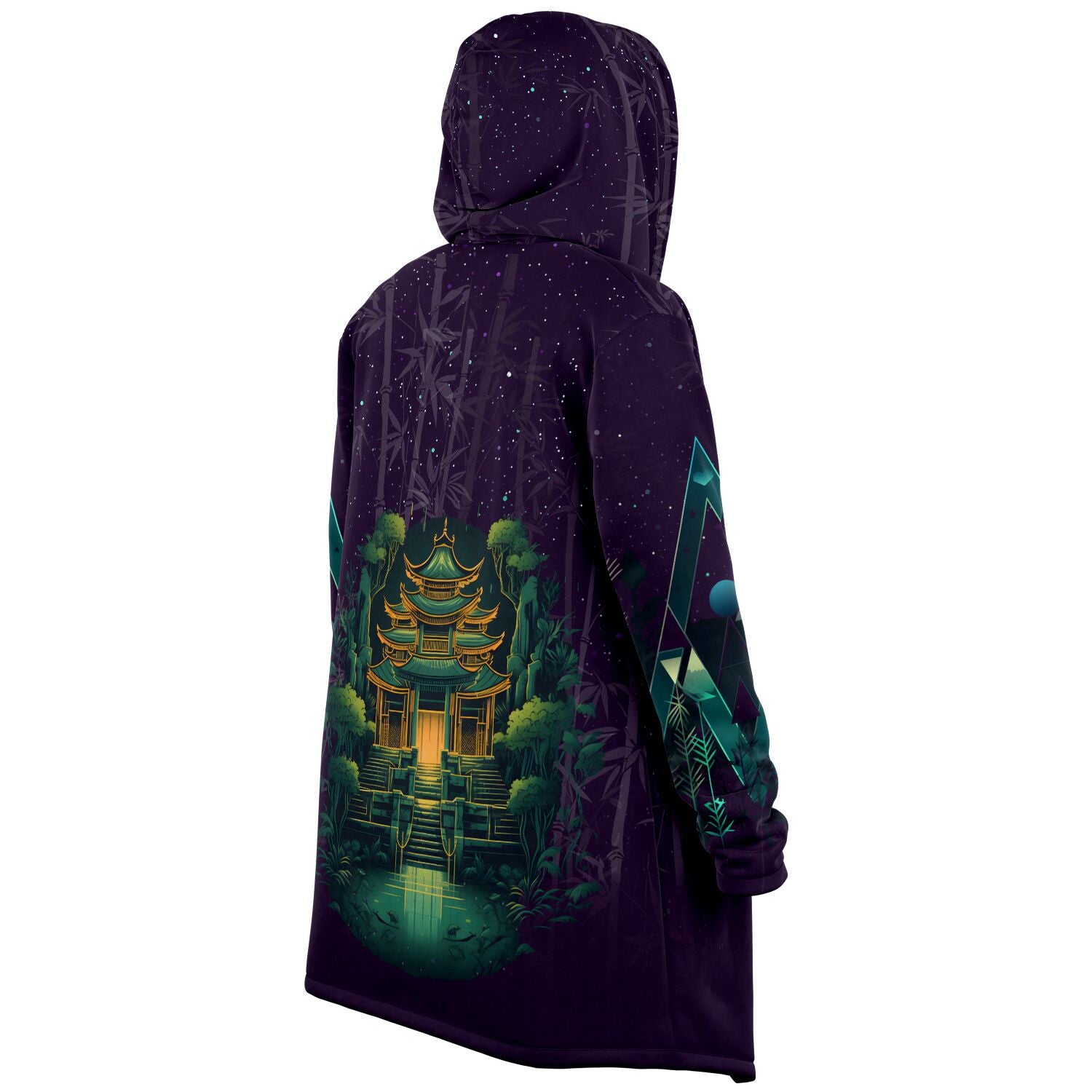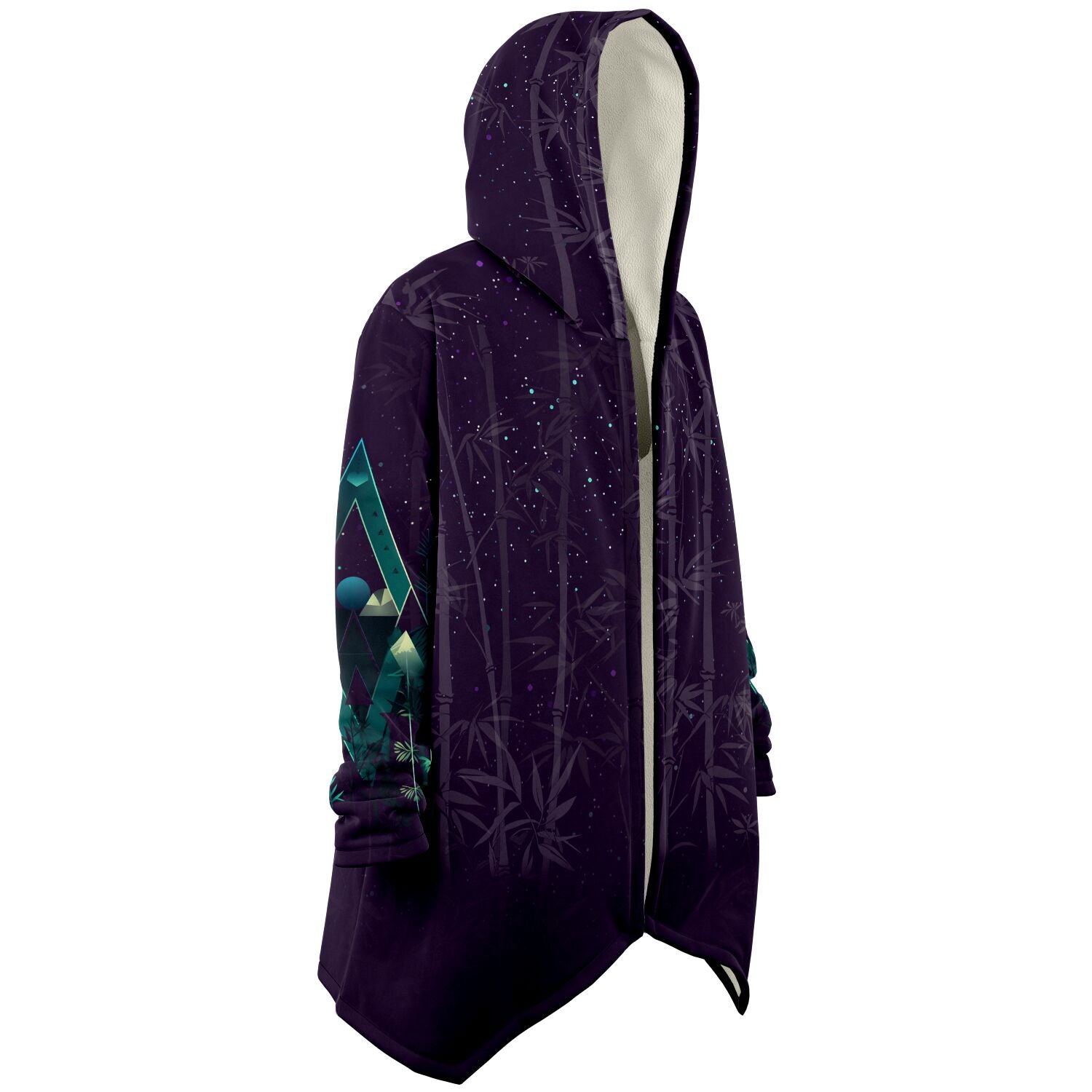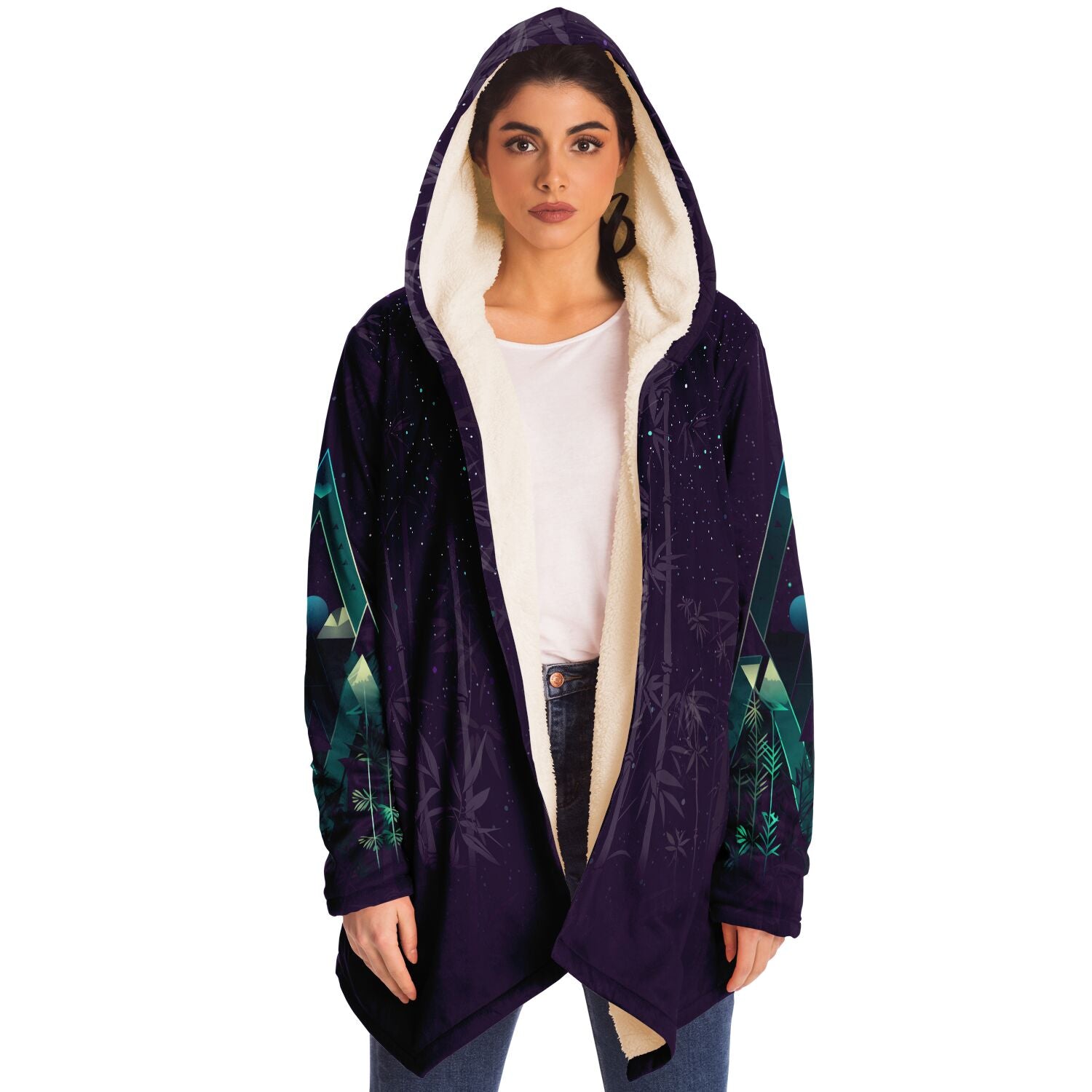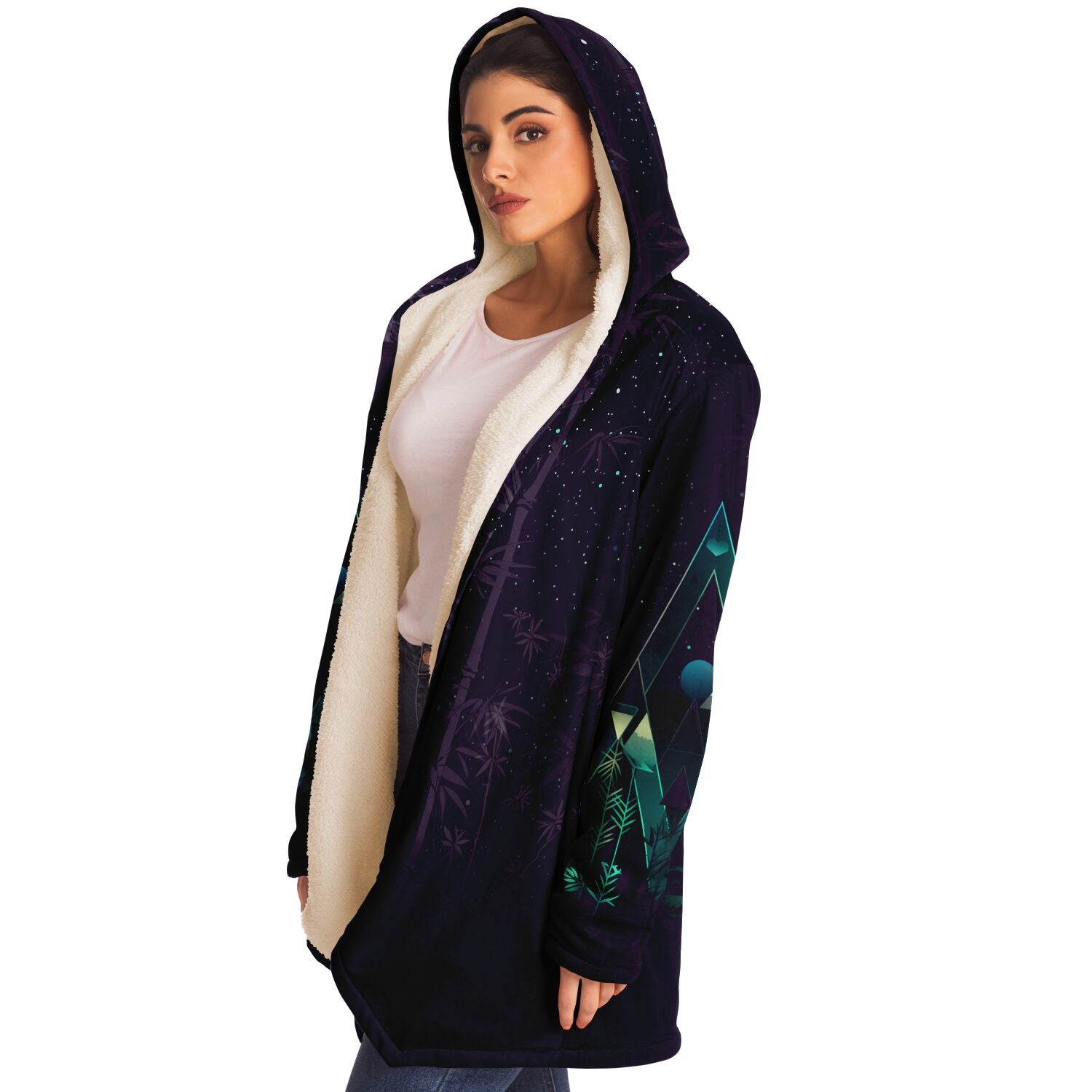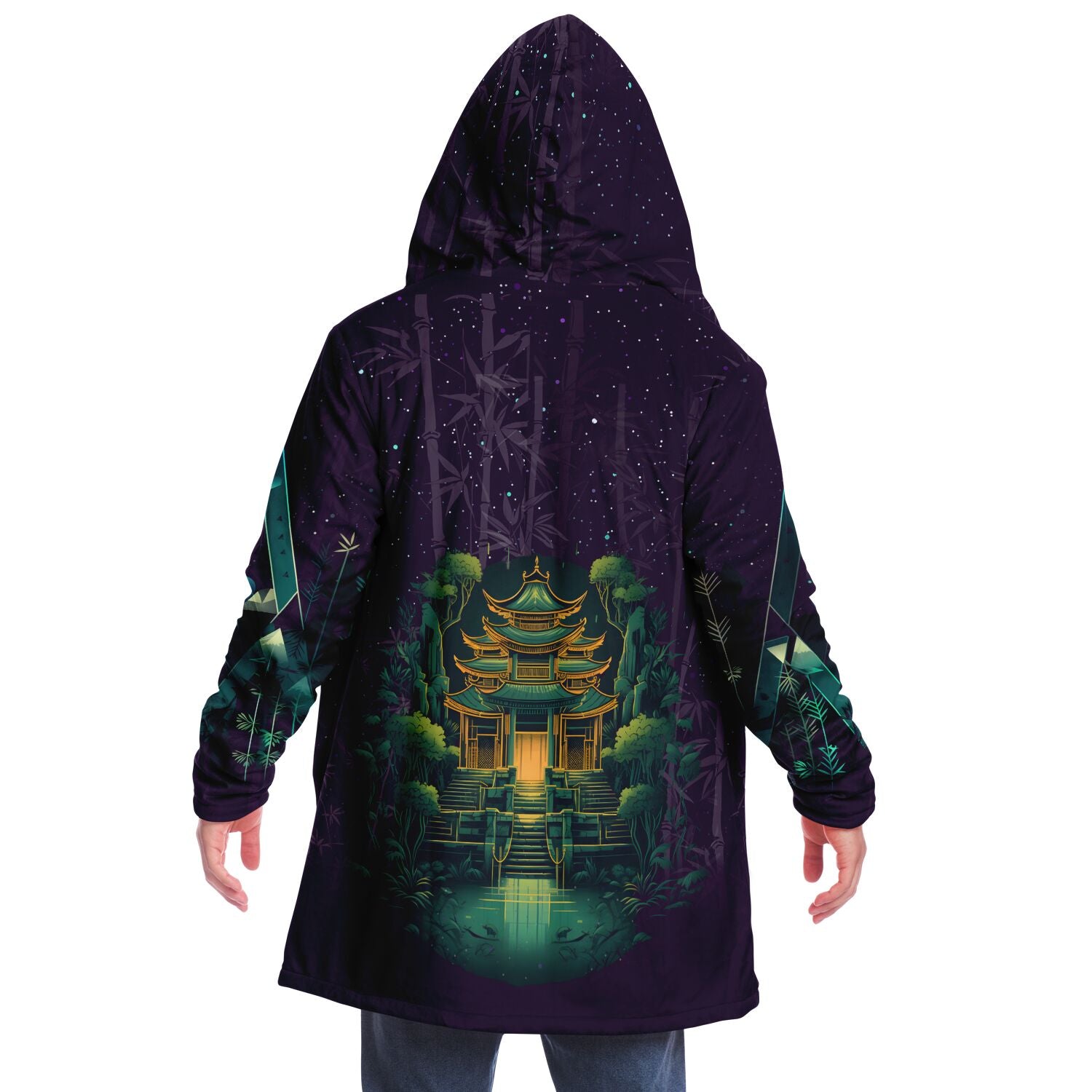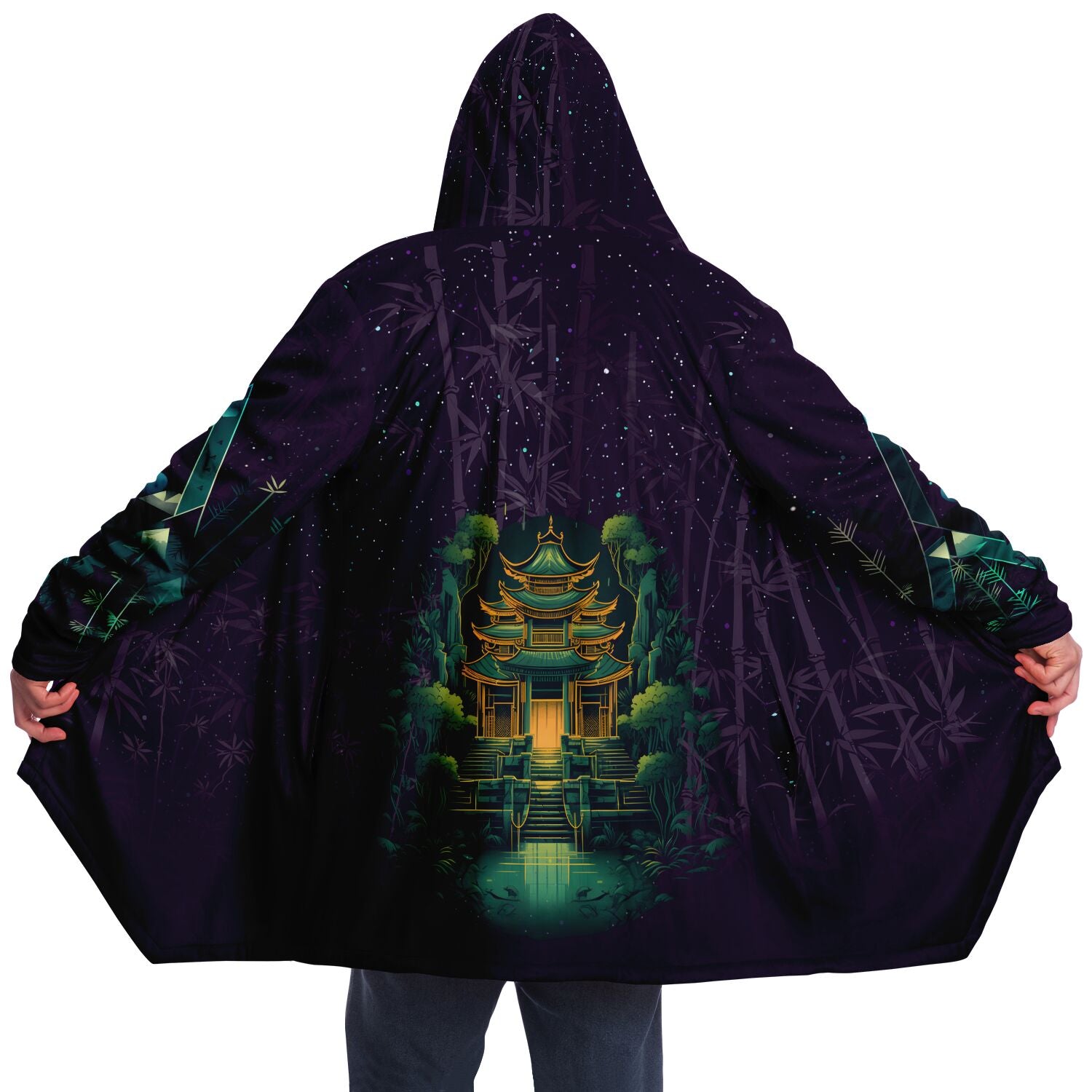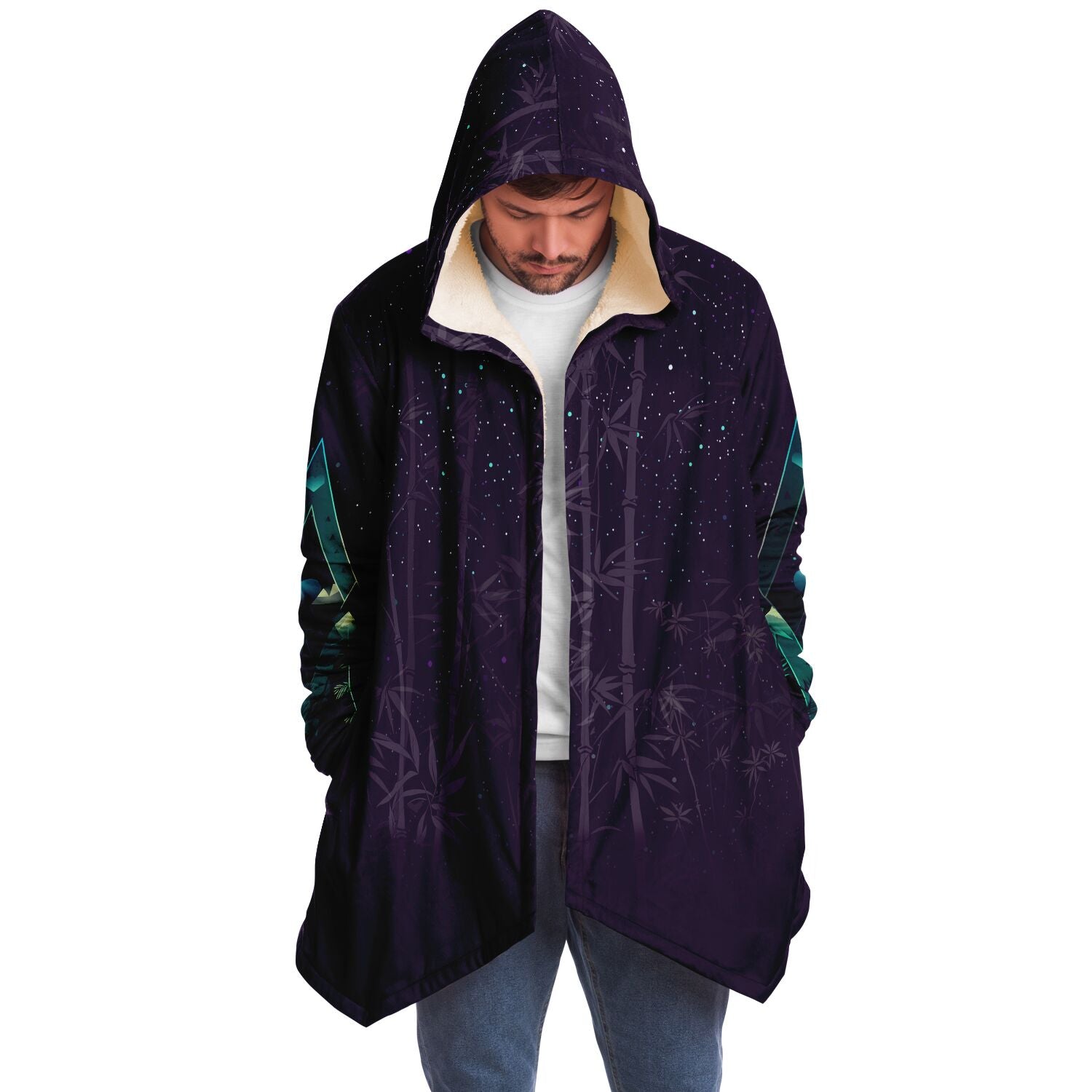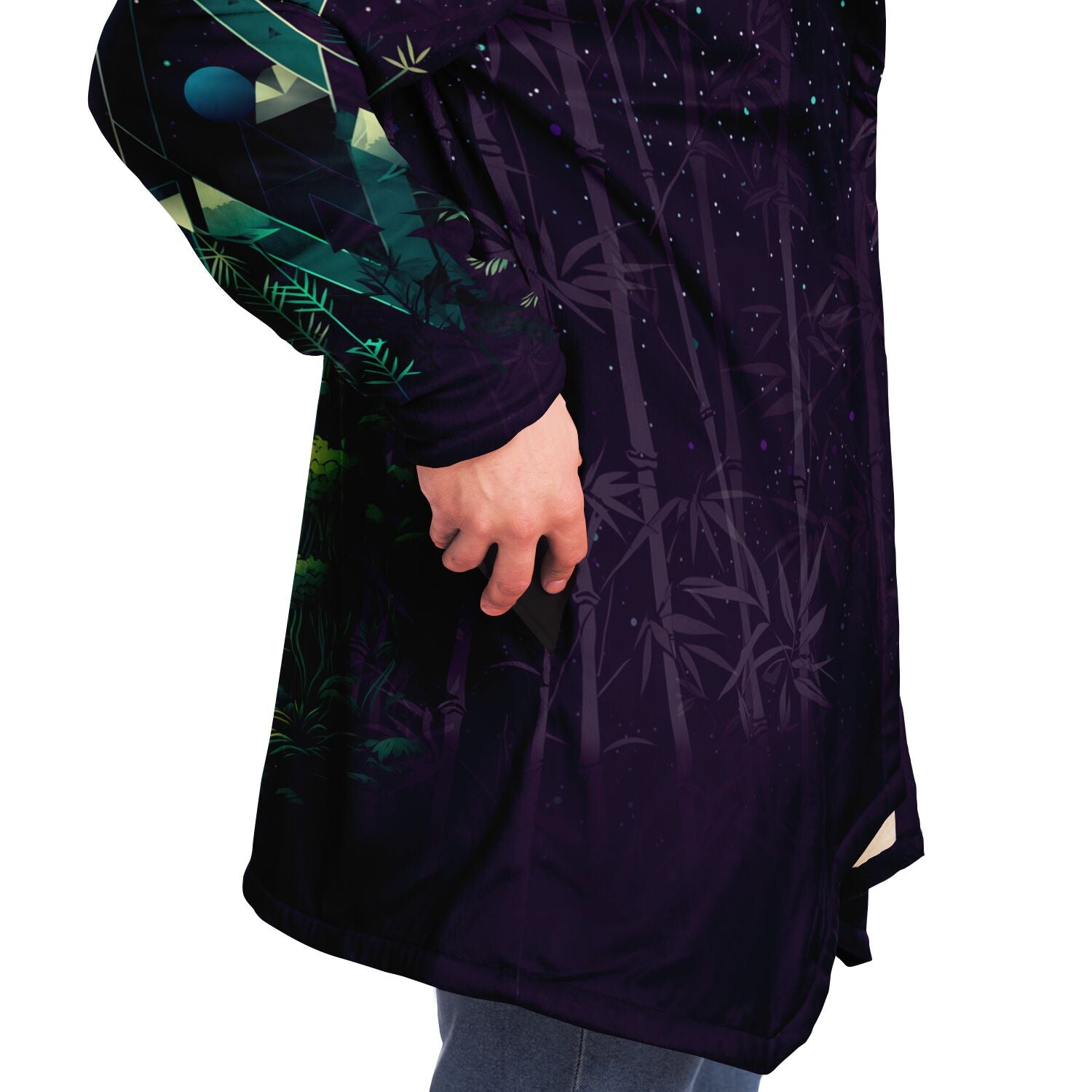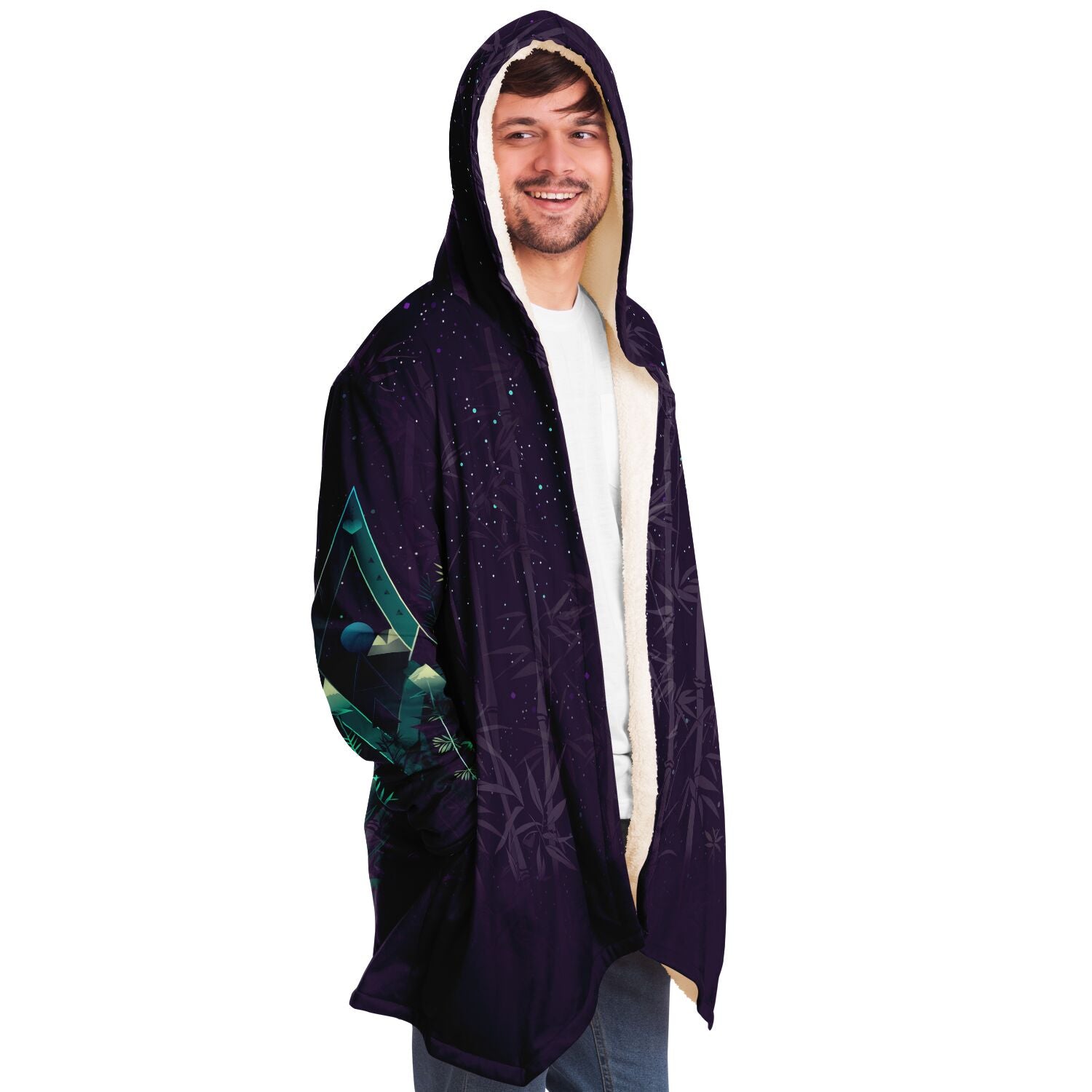 Bamboo Beats Cloak
---
Introducing the "Bamboo Beats" Micro Fleece Cloak from our Rave Menagerie collection:
Envelop yourself in the warmth and enchantment of mystical animal spirits and vibrant EDM festival culture with our luxurious "Bamboo Beats" Micro Fleece Cloak. This mesmerizing piece features sacred geometry bamboo stands on the sleeves and a mystical temple prominently displayed on the back, all over a starry backdrop.
Crafted from ultra-soft, high-quality micro fleece fabric, our "Bamboo Beats" Cloak offers unparalleled warmth and comfort for those chilly festival nights or as a cozy addition to your everyday wardrobe. The loose, flowing design allows for effortless layering and movement, while the rich colors and intricate patterns bring the untamed beauty of nature's majestic creatures to life.
The "Bamboo Beats" Micro Fleece Cloak is a testament to the fusion of EDM festival culture with the serenity and sacredness of nature, making it the ideal choice for those who dare to stand out and embrace their inner mystic.
Unleash your wild spirit and let your love for dance music shine with the "Bamboo Beats" Micro Fleece Cloak. Be bold, be untamed, and let the rhythm of the night carry you through the vibrant world of Rave Menagerie!
This luxurious cloak is made from an ultra-soft premium microfiber fleece lining. The outside is made with a micro-mink polyester fabric that allows the print to be high definition with vibrant colors. Featuring two deep side pockets to keep your belongings safe and your hands warm.
• Outer fabric: Micro-mink 100% polyester
• Lining: Ultra soft microfiber fleece
• Two deep side pockets
• Fabric weight: 5.90 oz/yd² / 200 g/m²
• High definition printing colors
• Printed, cut, and hand-sewn by our in-house team

Because it's handmade for you, these microfleece-cloaks require 6-8 business days before they are shipped. Orders placed before midnight will be included in the following day's batch for manufacturing.
| Inch | XS | S | M | L | XL | 2XL | 3XL | 4XL |
| --- | --- | --- | --- | --- | --- | --- | --- | --- |
| Back Middle Length from Center | 35 | 36 | 37 | 38 | 39 | 40 | 41 | 42 |
| 1/2 Chest 1" Below Armhole | 21 | 22 | 23 | 24 | 25 | 26 | 27 | 28 |
| Sleeve Length | 26¼ | 26¾ | 27½ | 28¼ | 28¾ | 29½ | 30 | 30½ |
| Centimeter | XS | S | M | L | XL | 2XL | 3XL | 4XL |
| --- | --- | --- | --- | --- | --- | --- | --- | --- |
| Back Middle Length from Center | 88,9 | 91,4 | 93,9 | 96,5 | 99 | 101,6 | 104,1 | 106,7 |
| 1/2 Chest 2.5cm Below Armhole | 53,3 | 55,8 | 58,4 | 60,9 | 63,5 | 66 | 68,6 | 71,1 |
| Sleeve Length | 66,6 | 67,9 | 69,8 | 71,7 | 73 | 74,9 | 76,2 | 77,5 |