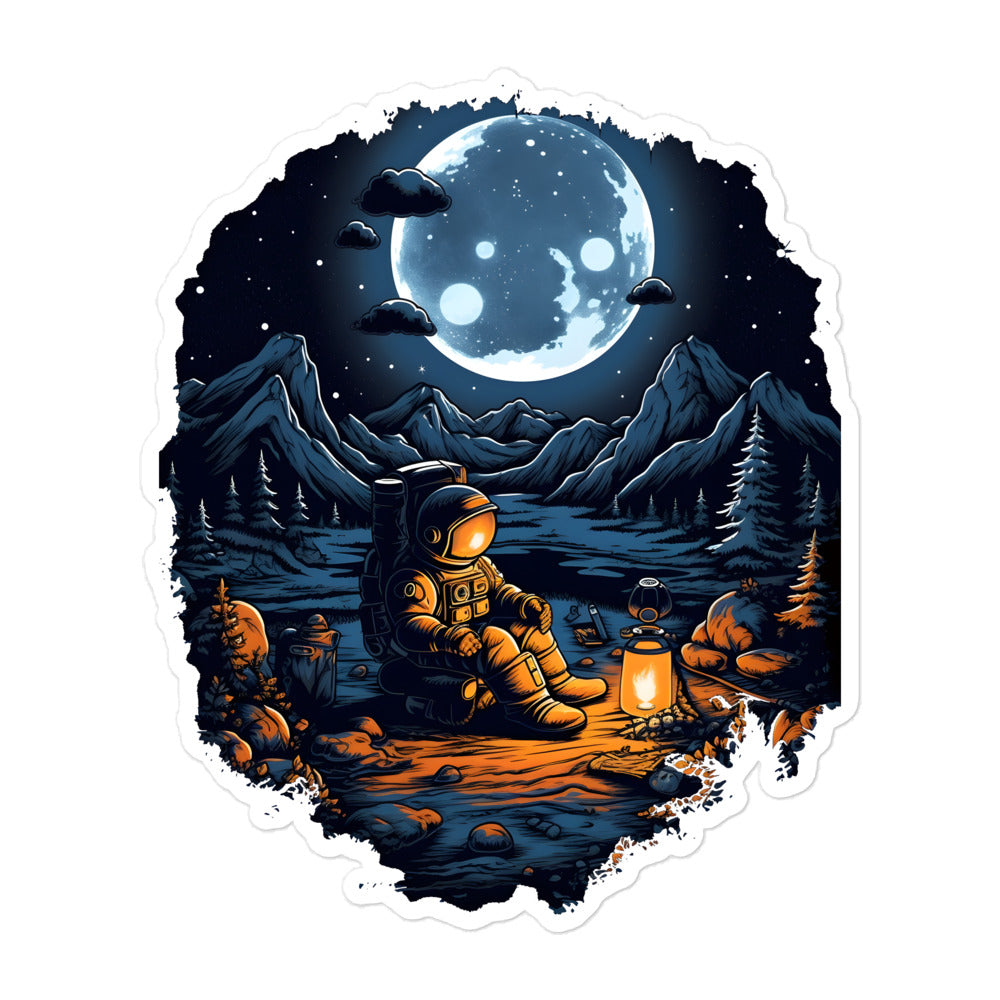 Lunar Luminary
---
Step into the world of whimsy with our "Lunar Luminary" sticker, a beautiful blend of sci-fi and wilderness. This design features an astronaut finding solace in the tranquility of the great outdoors, warming himself by a campfire housed within a portable jar. The scene unfolds under the radiant glow of a full moon, casting an ethereal illumination that enhances the sense of serenity and solitude.
This sticker is an imaginative depiction of exploration and the appreciation of quiet moments, even when they occur in the most unexpected places. Crafted with attention to detail, it's a perfect addition to your laptop, notebook, water bottle, or any surface that could use a touch of cosmic wanderlust.
Add the Lunar Luminary sticker to your collection and let your imagination wander into the wilderness of space.
Size guide
| | | |
| --- | --- | --- |
|   | HEIGHT (inches) | WIDTH (inches) |
| 5.5″×5.5″ | 5 ½ | 5 ½ |
| | | |
| --- | --- | --- |
|   | HEIGHT (cm) | WIDTH (cm) |
| 5.5″×5.5″ | 14 | 14 |