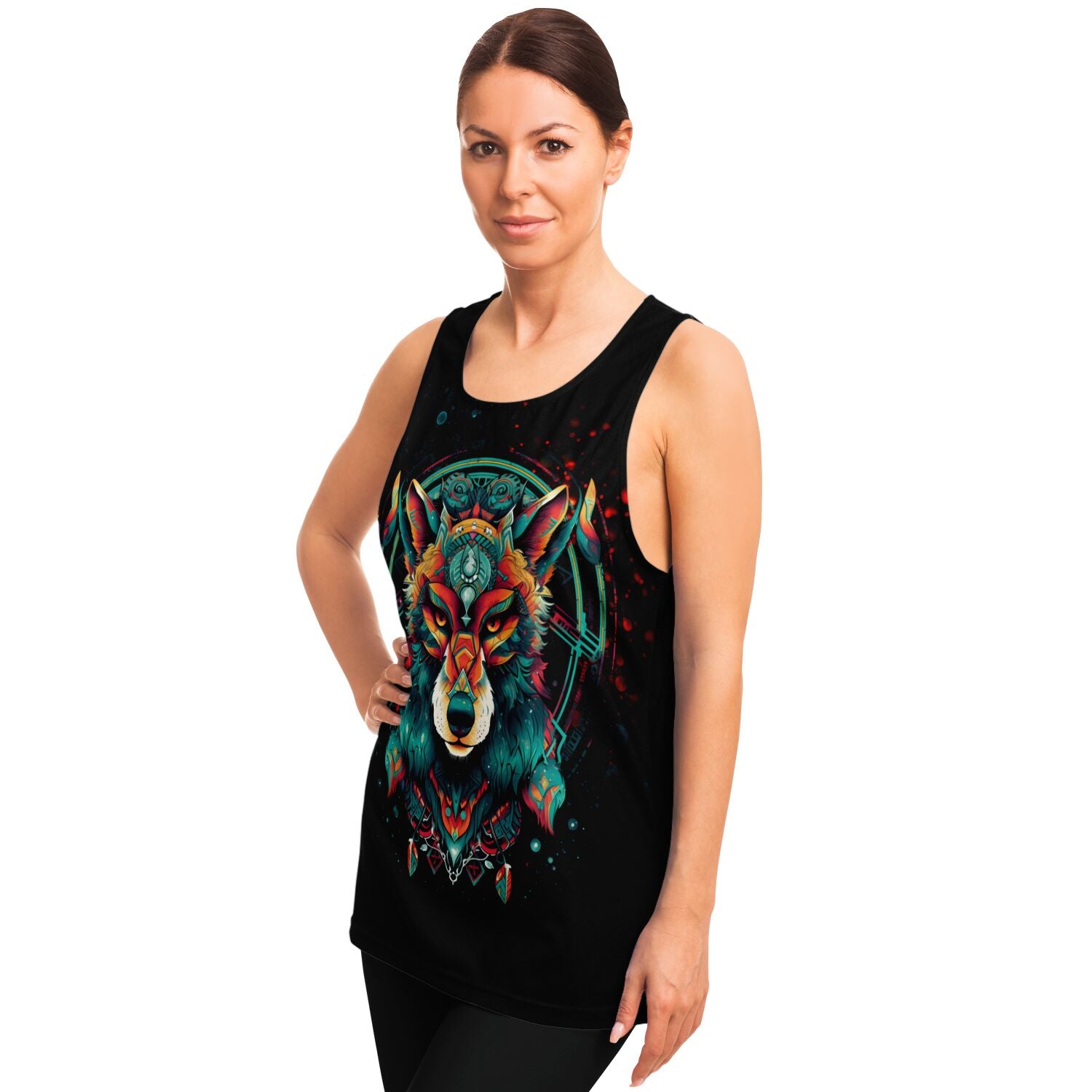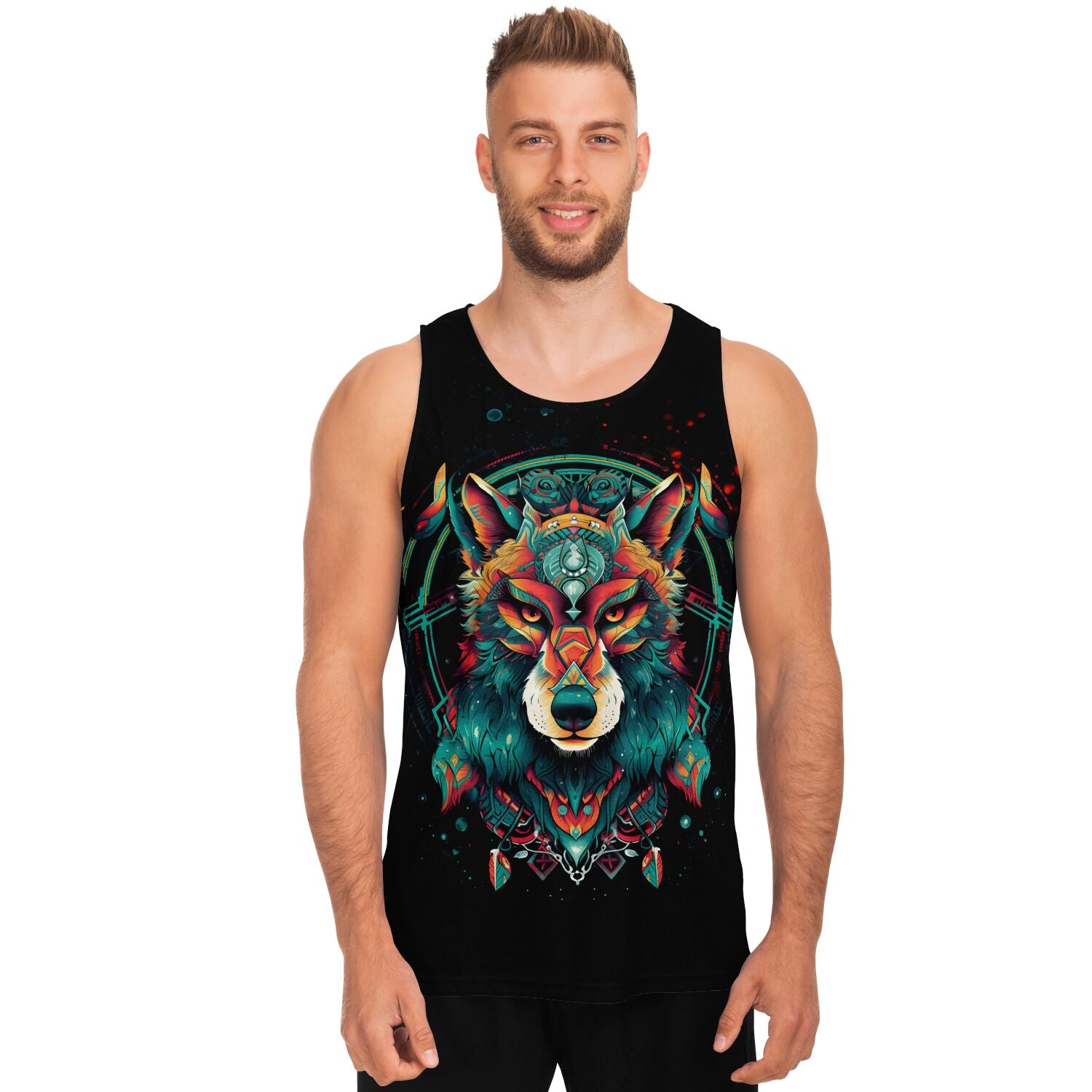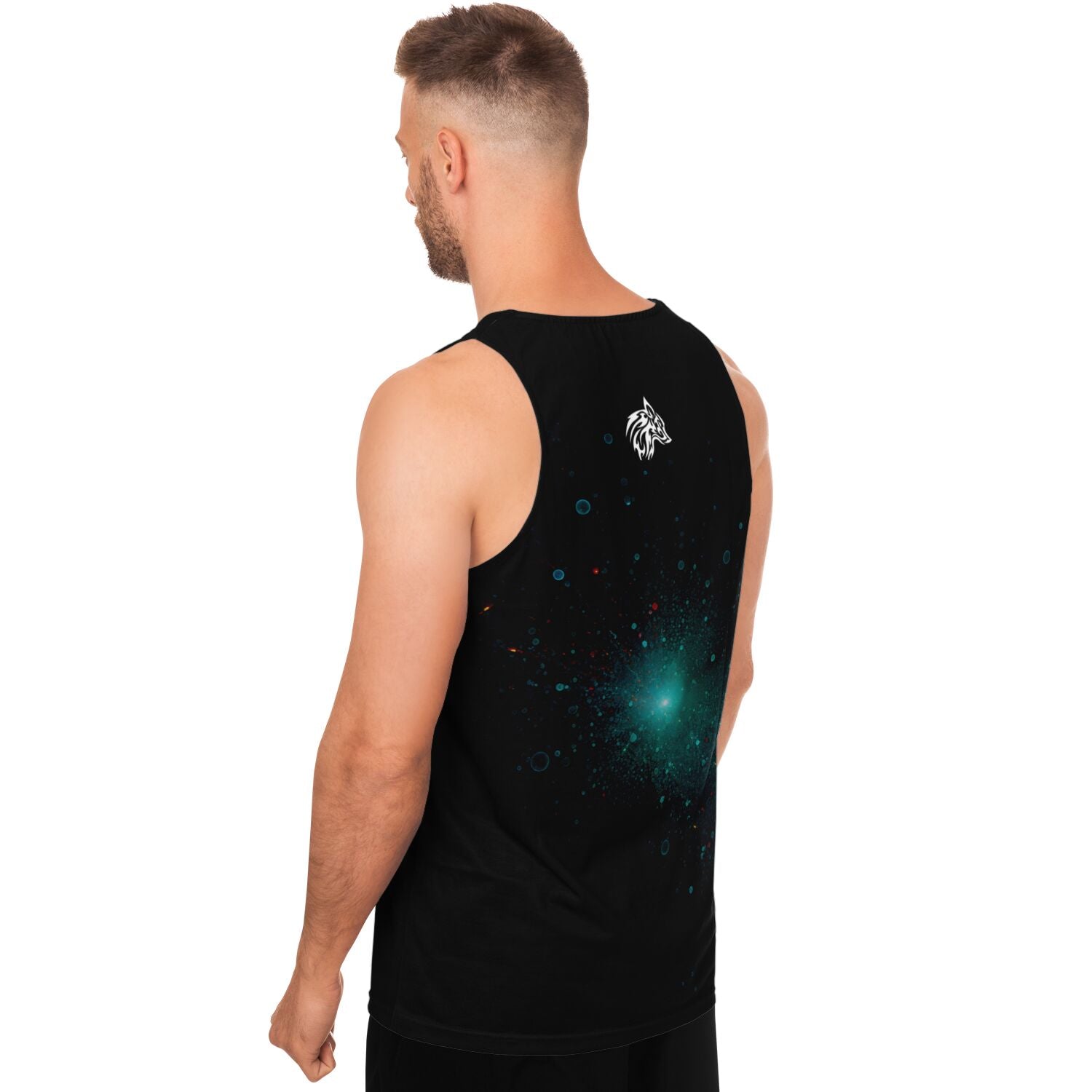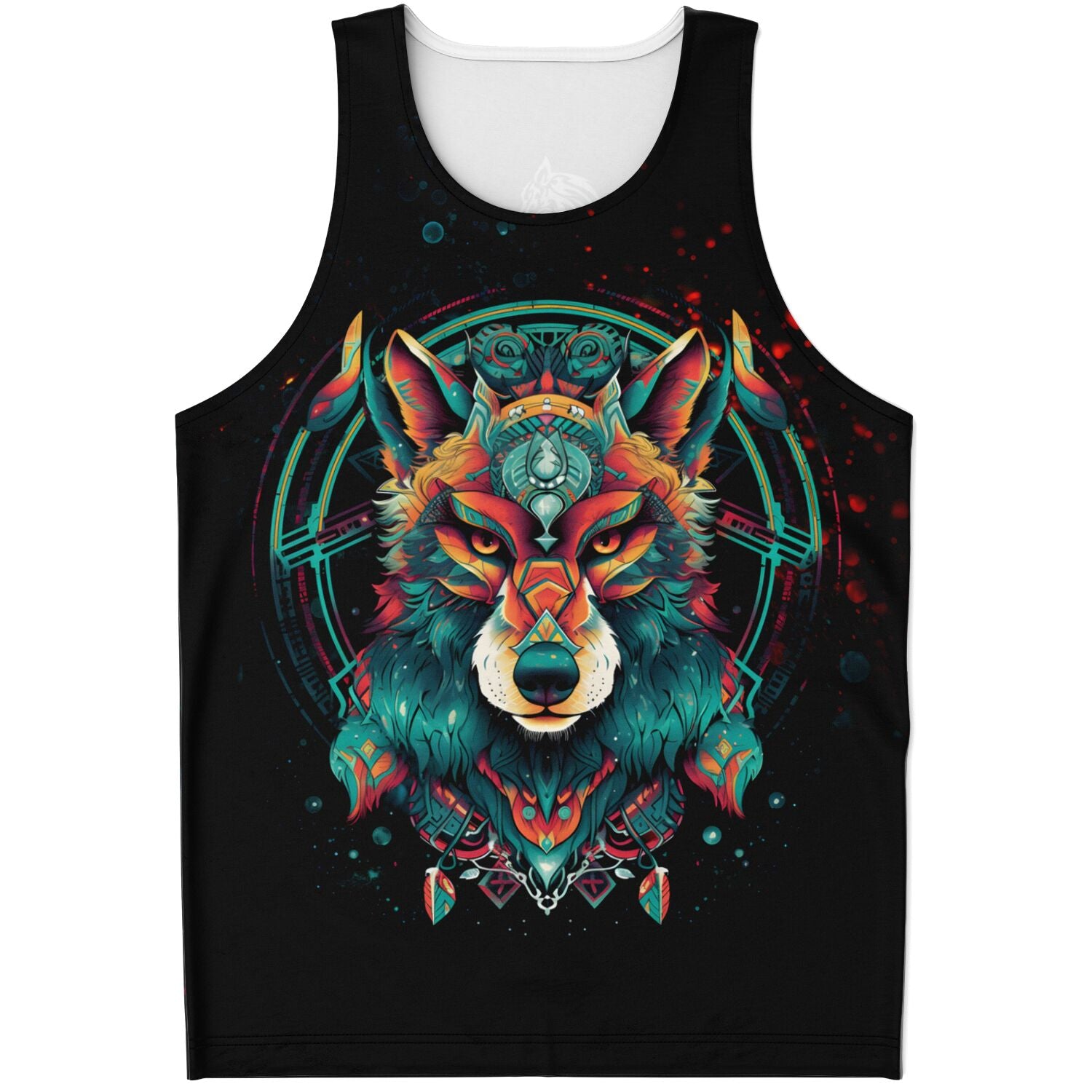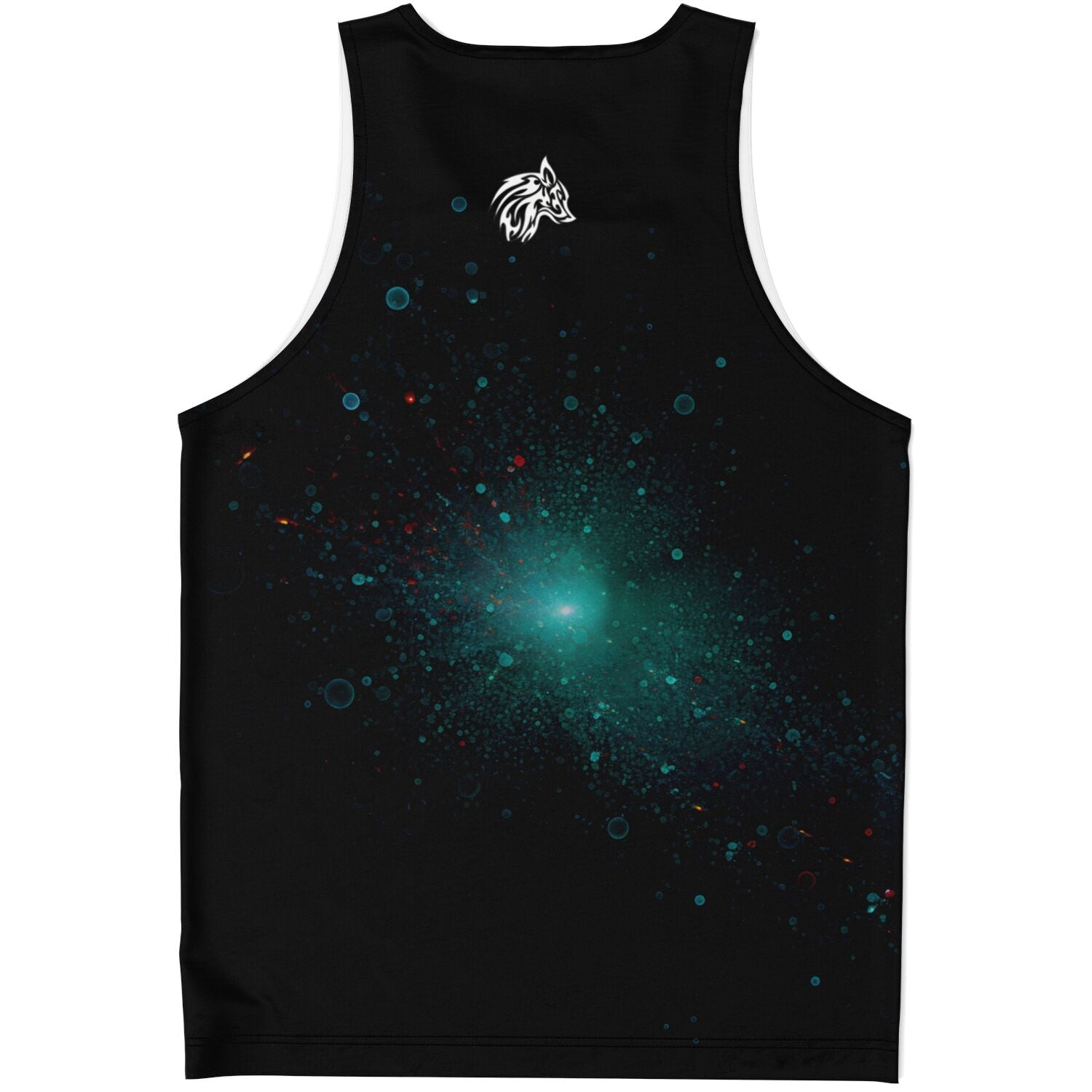 Lupine Dreams Tank Top
---
Introducing the "Lupine Dreams" Tank Top from our Rave Menagerie collection:
Embrace the energy and spirit of the wild with our captivating "Lupine Dreams" Tank Top, a perfect blend of style and comfort. This stunning piece features the mesmerizing multi-colored wolf face and elegant deer motifs, embodying the strength, freedom, and grace of your inner animal spirit.
Crafted from high-quality, breathable fabric, our "Lupine Dreams" Tank Top ensures all-day comfort and effortless style, making it perfect for festivals, casual outings, or adding a touch of magic to your everyday wardrobe. The sleeveless design allows for ease of movement and keeps you cool during those warm summer days and nights.
The vibrant colors and enchanting patterns of the "Lupine Dreams" Tank Top celebrate the fusion of EDM festival culture with the untamed beauty of nature's magnificent creatures.
Unleash your inner wolf and channel the elegance of the deer with the "Lupine Dreams" Tank Top. Be bold, be wild, and let your spirit dance to the rhythm of Rave Menagerie!
This premium quality cut & sew tanktop is not only very comfortable, but its relaxed fit is perfect for a sunny day out. Not so warm outside? No problem, just use it as an extra layer for those colder days. Made from our premium 100% polyester fabric with a cotton hand-feel, and high definition printing that won't fade after washing.
• 100% polyester
• Reinforced taping along the armholes and neck
• Premium polyester knit 190gsm jersey
• High definition printing
• Regular fit

Because it's handmade for you, these tanktops require 6-8 business days before they are shipped. Orders placed before midnight will be included in the following day's batch for manufacturing.
| Inch | XS | S | M | L | XL | 2XL | 3XL | 4XL |
| --- | --- | --- | --- | --- | --- | --- | --- | --- |
| Back Length from Center | 25½ | 26½ | 27½ | 28½ | 29½ | 30½ | 31¼ | 32 |
| Chest 1" Below Armhole | 18 | 19 | 20 | 21 | 22 | 23 | 24 | 25 |
| Centimeter | XS | S | M | L | XL | 2XL | 3XL | 4XL |
| --- | --- | --- | --- | --- | --- | --- | --- | --- |
| Back Length from Center | 64,7 | 67,3 | 69,8 | 72,4 | 74,9 | 77,5 | 79,4 | 81,3 |
| Chest 2.5cm Below Armhole | 45,7 | 48,3 | 50,8 | 53,3 | 55,8 | 58,4 | 60,9 | 63,5 |